Carrot Cake Smoothie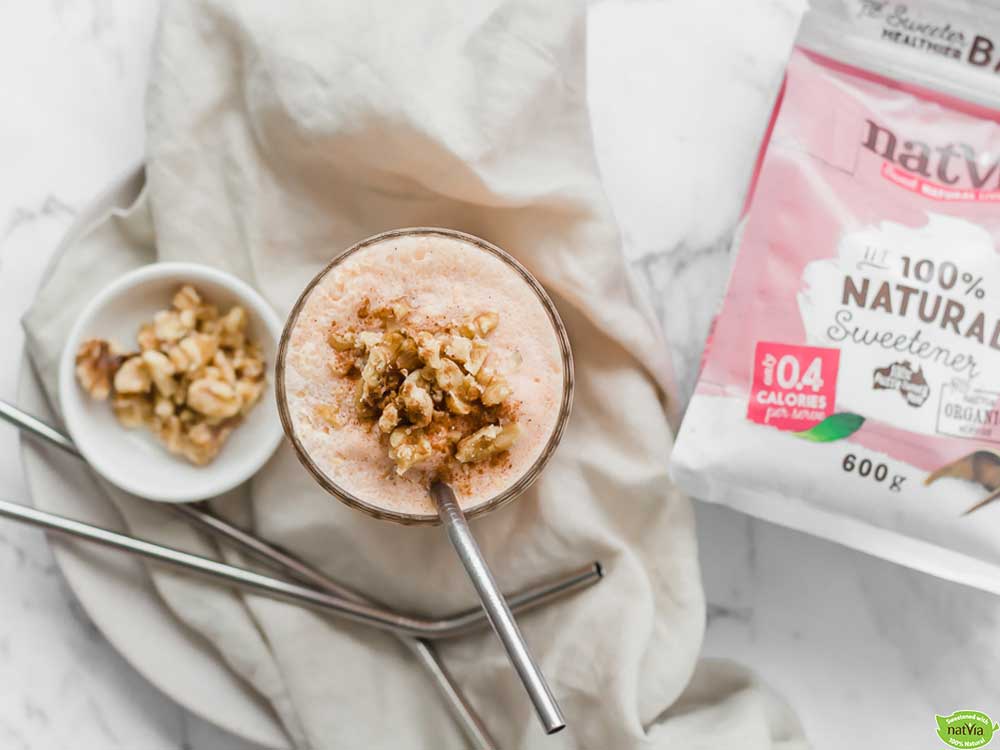 Recipe by
Eatnik
. We know what you're thinking. What? Trust us, this Carrot Cake Smoothie is the perfect morning treat. Topped off with delicious walnuts, this nutty treat is a must-sip!
Liked this recipe? SAVE it to your collection. You can find more sugar-free recipes like this one and more over on our Youtube at Healthy Treats. 
Serves: 1
Prep: 5 minutes
Ingredients
1 Large carrot, grated
50 g Cottage cheese (1/4 Cup)
125 g Milk (1/2 Cup)
2 teaspoon Natvia
0.25 teaspoon Cinnamon
0.80 teaspoon Ground ginger
0.5 teaspoon Vanilla extract
3 Ice cubs
1 tablespoon Walnuts, roughly chopped (optional)
Method
Place all ingredients into a high powered blender and blend until smooth.
Top with a little extra cinnamon and walnuts to serve.
| | | | | | |
| --- | --- | --- | --- | --- | --- |
| Carbs | Pro | Fats | Energy KJ | Calories | Serving size |
| 32.9g | 33.9g | 83.1g | 4330 | 1034 | 316g |