Filipino Mango Float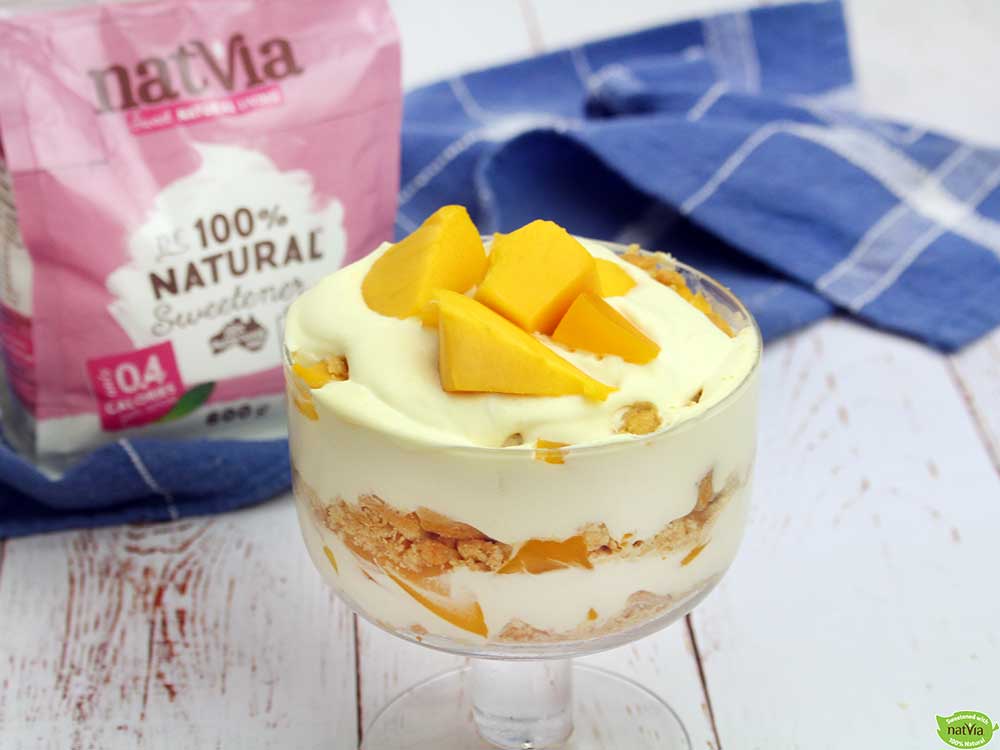 This recipe is part of our Natvia Around The World Collection. Mango is the national fruit of the Philippines, so it's no surprise that the Philippines created the popular Mango Float. Put together with simple ingredients layered with mango's biscuits and condensed milk, this favourite treat is a real crowd pleaser. If you're a big fan of mango then we're sure you'll LOVE this! It's not just rich and creamy but you'll be back for more in no time. What's best is that we've turned this treat refined sugar-free! Now go on an enjoy this beautiful Mango Float!
You can find more sugar-free recipes like this one and more over on our Youtube at Healthy Treats. Liked this recipe? SAVE it to your collection
Ingredients
250g sugar-free cookies
2 tbs Natvia
1 cup thickened cream
1/3 cup evaporated milk
2-3 mangoes, sliced and cubed
Method
Beat the cream and Natvia until soft peaks form
Fold in the evaporated milk
Spread a layer of the biscuits on the bottom of a small deep glass dish. Dollop over 1/3 of the cream mixture and place over some mango slices
Repeat with the remaining ingredients
Sprinkle over the mango cubes and cover. Refrigerate for at least 3 hours
To make a large batch double the ingredients and layer the ingredients in a large square container.
No nutritional info supplied