DIY Christmas Spiced Peanut Butter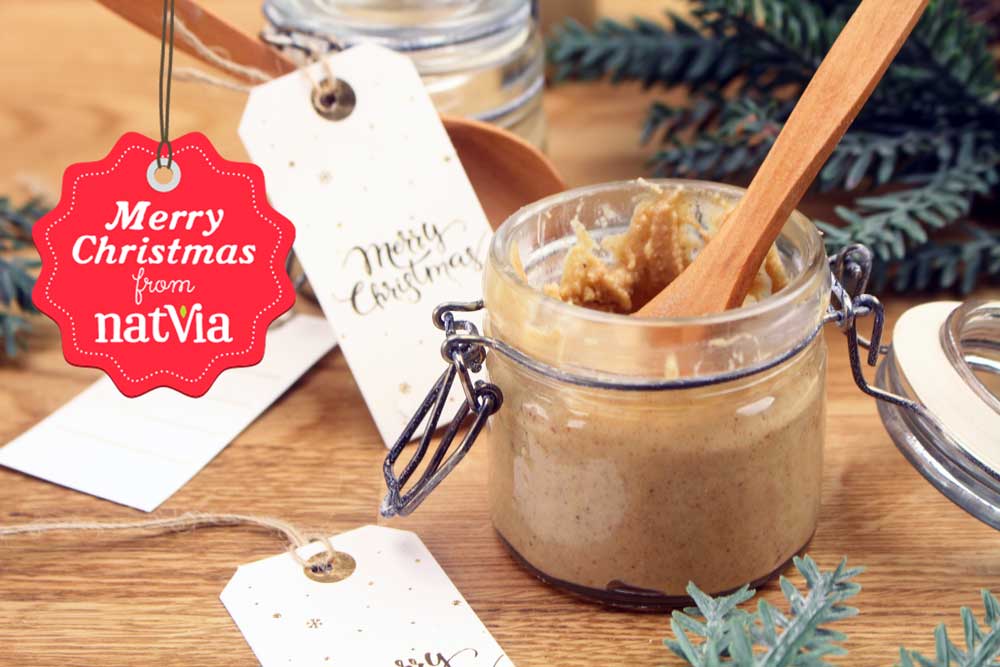 Here's something deliciously different to try this Christmas - The gift of food! Try your hand at our DIY Christmas Spiced Peanut Butter! Put together in small jars, these are a great addition to any dessert Christmas table and make for a handy small, delicious, sugar-free Christmas gift at the end of the meal. Find all of our Christmas recipes
here
!
Liked this recipe? SAVE it to your collection. You can find more sugar-free recipes like this one and more over on our Youtube at Healthy Treats. Liked this recipe? SAVE it to your collection
Serves: 6 Small jars
Prep: 20 minutes
Cook: 12 minutes
Ingredients
800g raw peanuts
2tbs coconut oil
½ tbs sea salt
2 tbs Natvia
3 tsp cinnamon ground
1 tsp nutmeg ground
Method
Preheat oven 170C. Place the peanuts on a baking tray and roast for about 10-12 minutes, tossing half way through.
While they are still warm pour the peanuts into a tea towel and massage to remove most of the skin. Place the mostly skinned peanuts in the food processor and pulse until they are roughly chopped.
Add the coconut oil, salt, Natvia and spices. Pulse for 1-2 minutes until creamy. Continue to process on low for 3-5 minutes, scraping down the sides as needed. Add more salt or Natvia to taste. Spices will infuse through the peanut butter overnight.
No nutritional info supplied