Chocolate and Peanut Butter Cupcakes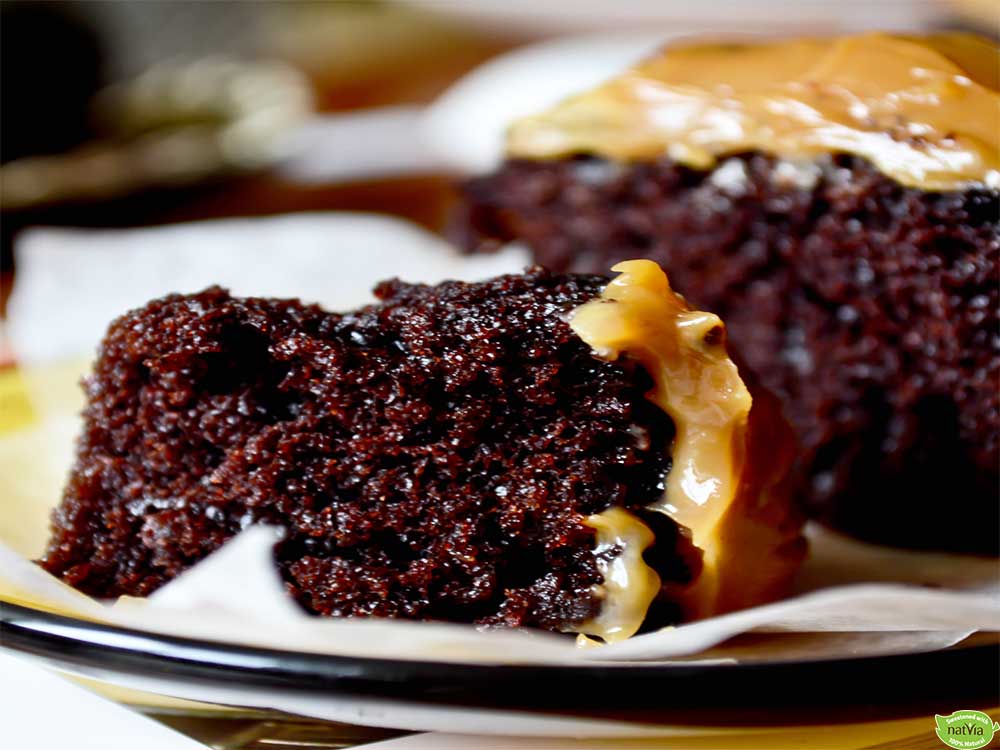 If you are a chocolate lover, raise your hand! This is a sugar free chocolate cupcake recipe and we are going to add a simple peanut butter topping to add a little extra yumminess. Natvia 100% Natural Sweetener helps us to be able to bake delicious treats like this one without the worry of consuming too much sugar in your daily diet. You can find more sugar-free recipes like this one and more over on our blog or check out Natvia's archive of dessert videos over at 
Healthy Treats!
Ingredients
1 cup self rising flour
1 cup Natvia 100% Natural Sweetener
0.5 cup unsweetened cocoa powder
0.75 cup butter
2 eggs, large
0.5 cup water, boiling
0.5 cup Peanut butter, unsalted unsweetened
Method
Preheat oven to 190º C.
In a small container dissolve your cocoa powder, previously sifted, into the boiling water. Let it cool down.
In a large bowl, whisk together your Natvia, butter and eggs until pale and fluffy.
Sift the self rising flour into the large bowl and also add the cocoa powder mixture into the batter. Double check if the cocoa powder mixture is cooled down before pouring it.
Fold in your flour and cocoa powder mixture.
Place paper liners into your cupcake baking pan.
Pour the chocolate batter into the cupcakes liners, around ¾ full.
Bake for 25 minutes or until you can insert a toothpick in the middle of one cupcake and it comes out just with little crumbs.
Wait until the cupcakes are room temperature to add the peanut butter. This is optional.
No nutritional info supplied