Edible Cookie Dough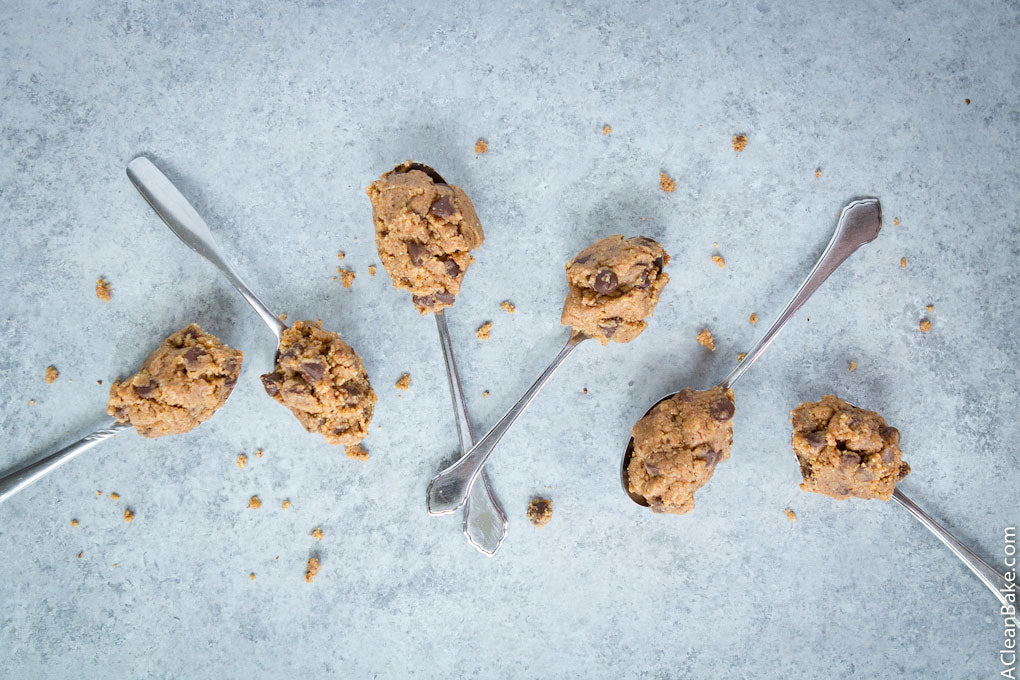 You can find more sugar-free recipes like this one and more over on our blog or check out Natvia's archive of dessert videos over at 
Healthy Treats!
Ingredients
0.25 cup coconut flour
0.25 cup Natvia or Norbu
3 teaspoon flax meal (ground flax seed)
0.25 teaspoon fine sea salt
0.25 teaspoon baking soda
1 cup unsweetened creamy almond butter, or nut/seed butter of choice
0.25 cup honey or maple syrup
0.25 cup coconut oil or butter, melted and slightly cooled
0.125 cup milk of choice
1.25 teaspoon vanilla extract
1 cup dark chocolate chips or chunks
Method
In a large mixing bowl, whisk together the dry ingredients (coconut flour through salt). Set aside.
In a medium mixing bowl, whisk together the wet ingredients (nut/seed butter through vanilla)
Add wet ingredients to dry ingredients and stir to combine.
Fold in chocolate chips.
Grab a spoon and eat!
No nutritional info supplied