Hazelnut Brownies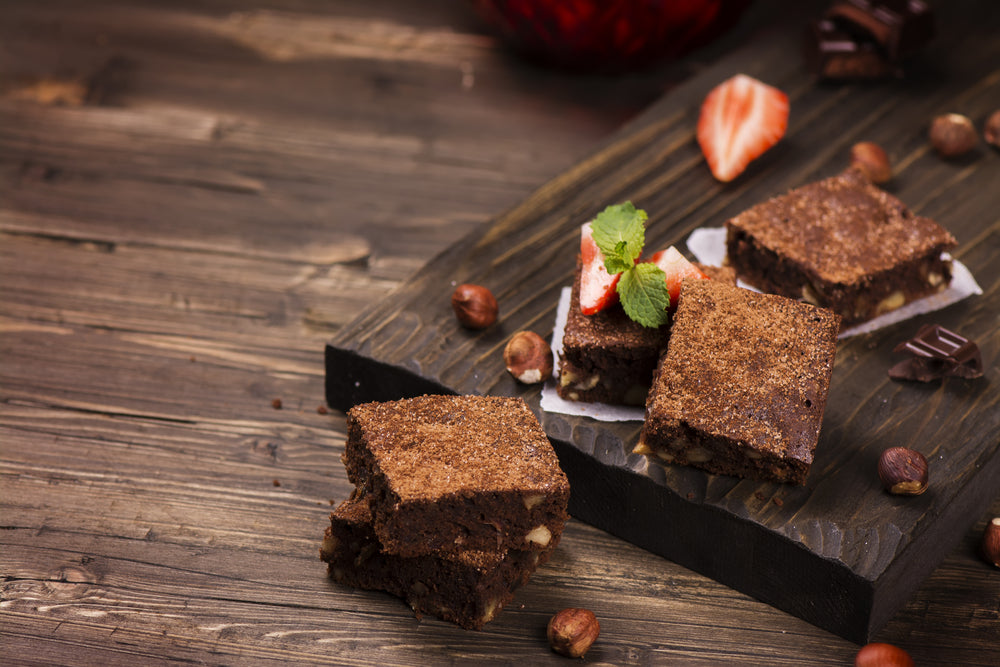 You can find more sugar-free recipes like this one and more over on our blog or check out Natvia's archive of dessert videos over at 
Healthy Treats!
Makes 24 medium sized brownies
Ingredients
1 cup butter
1.66 cup Natvia
4 eggs
1 teaspoon vanilla extract
1.5 cup plain flour
0.75 cup cocoa powder
1 teaspoon baking powder
0.75 cup hazelnuts, roughly chopped
Method
Preheat oven to 180°C and line a rectangle baking pan with parchment paper.
Melt the butter and set aside.
Whisk together the Natvia, eggs, and vanilla extract until it is light and fluffy.
Add the butter in and mix until combined.
Add the all purpose flour, baking powder, and cocoa powder and mix until combined.
Fold in hazelnuts.
Pour into prepared pan and bake for 25-30 minutes until it is set a toothpick comes out almost clean (there will be a few crumbs stuck to it).
Allow to cool and cut to desired size.
No nutritional info supplied