Maple Cream Cheese Bake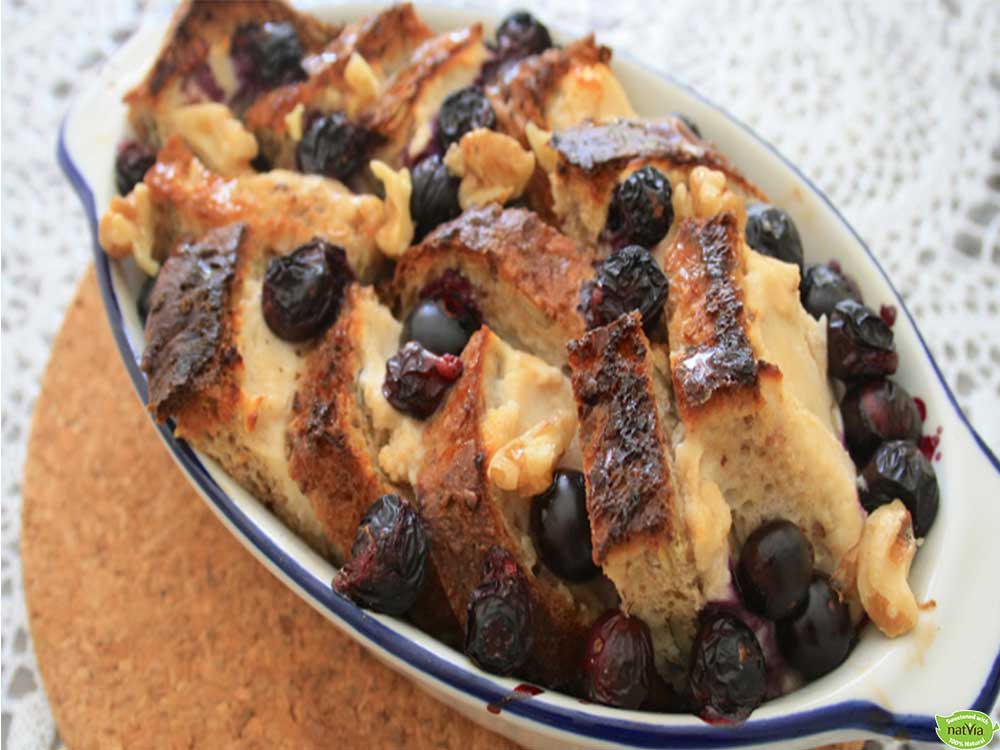 You can find more sugar-free recipes like this one and more over on our blog or check out Natvia's archive of dessert videos over at 
Healthy Treats!
Ingredients
2 ea. Slices of bread
63 mls Egg whites
63 mls Unsweetened Almond Milk
1 g Maple Extract
14 g stevia sweetener
38 g Fresh Blueberries
40 g greek yogurt
30 g spreadable light swiss cheese or cheddar
7 g coconut flour
3 g stevia sweetener
1 g Maple Extract
Method
Preheat oven to 160c. Grease a ramekin or small baking dish with coconut oil.
In a shallow plate, whisk together almond milk, egg whites, Natvia and maple extract - set aside.
Mix together all ingredients for filling until well-combined. Spread a liberal amount of filling over one side of each slice of bread and cut into 6 rectangular pieces.
Place bread pieces into egg mixture (filling side up) and let soak for 5 minutes. Layer bread into ramekin and wedge blueberries between bread.
Bake for around 15 minutes, or until the egg is cooked through. Drizzle with maple syrup and serve immediately.
No nutritional info supplied