Matcha Madeleine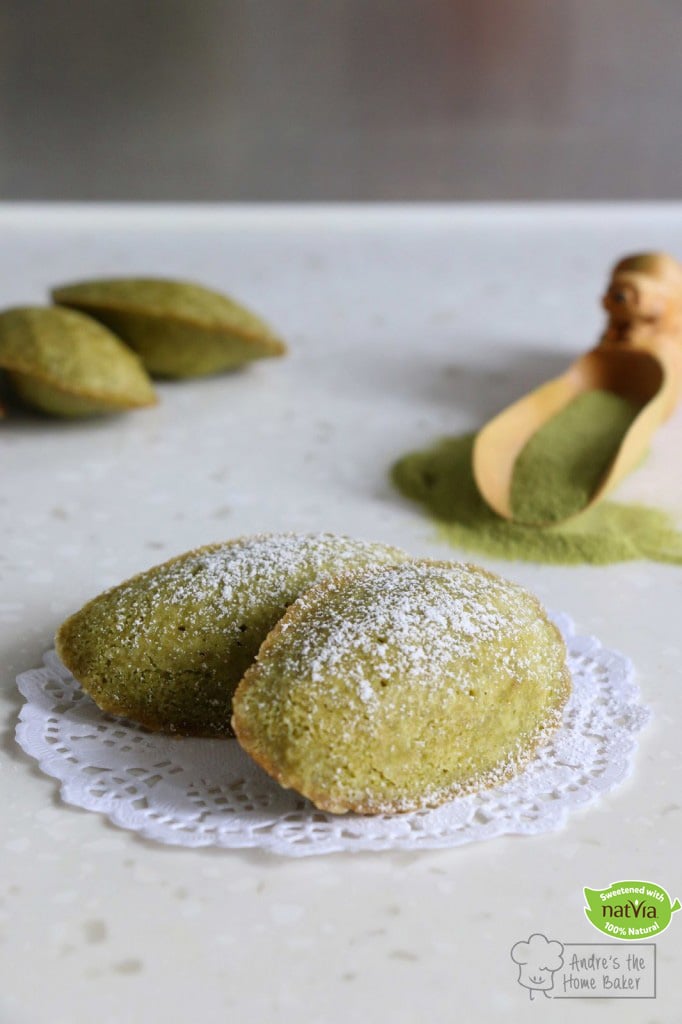 Recipe by
Andresthehomebake
Have you ever heard of a Matcha Madeline? These delicious cookies are traditionally French are absoloutley delightful! Get crafty in the kitchen today and whip up these sugar-free Matcha Madelines!
Serves: 24
Prep: 10 minutes
Cook: 13 minutes
Ingredients
2/3 cup/120g

 Natvia

1 cup/150g

 all-purpose

flour

1/4 tsp

salt

1 tsp

baking powder

1 tbsp/7g

 

Matcha powder

2

 Eggs

1 tbsp/20ml

 

whole milk

1 tsp

Vanilla

1/2 cup/120g

 

Unsalted butter

melted

1 tbsp/8g

 

Powdered sugar

optional
Method
In a large bowl, combine Natvia, sifted flour, salt, baking powder and matcha powder. Whisk well.
In another bowl, add eggs and milk. Whisk until frothy. Add to the flour mixture and stir to combine, using a spatula.
Gradually add in melted butter, half at a time, until blended and smooth.
Cover the bowl with clingfilm and refrigerate to rest for at least 3 hours, or overnight.
When ready to bake, preheat oven to 190C.
Grease and flour madeleine pans with 1 tablespoon melted butter and flour respectively.
Remove the better from the fridge and fill each mold with 1 tablespoon batter. Bake for 11-13 minutes, or until edges turn lightly brown and set.
Wait for 3 minutes before transferring to wire rack to cool. To serve, dust it with powdered sugar.
No nutritional info supplied