Mini Rosewater Cakes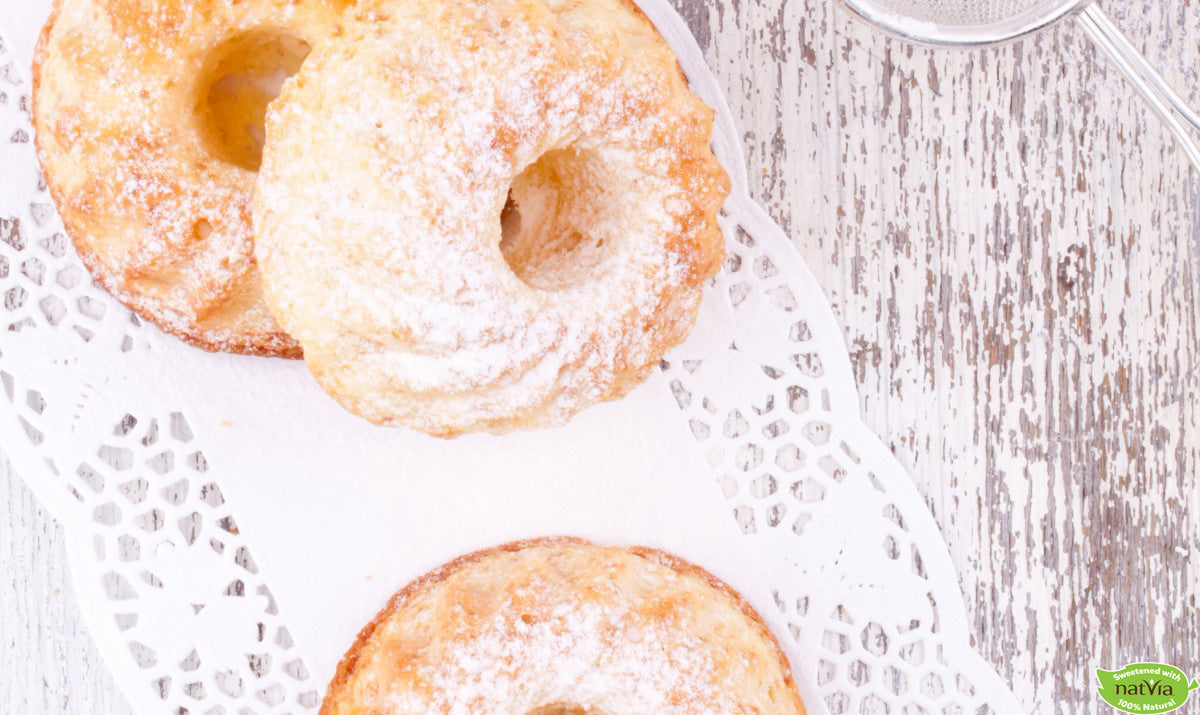 Recipe by
Maria England
These mini Rosewater Cakes taste just as amazing as they look. Jump into the kitchen and try them out for yourself!
Serves: 8
Prep: 10 minutes
Cook: 25-30 minutes
Ingredients
1 cup/250ml

Canola oil

1 1/4 cup

2 each

Eggs

1 cup/250g

 

Dairy Free yogurt

or regular yogurt

2 cups/300g

All purpose flour

3 tsp

baking powder

1 tsp

salt

1 tbsp/20ml

 

Rosewater

Natvia Icing mix

for dusting
Method
Preheat oven to 350°F. Grease and spray 8 nonstick individual cake pans.
In a stand still mixer fitted with a paddle, mix together the oil, Natvia icing mix, rosewater, and eggs until combined.
Alternatively add the yogurt and flour mixing after each addition until just combined. Once all ingredients are added mix for an additional minute to make sure it is well combined.
Divide mixture between the greased and floured pans and bake for 25 to 30 minutes until a toothpick comes out clean.
Allow to cool for 5 minutes and then turn out cakes while they are still warm.
Dust with Natvia icing if desired and serve with fresh fruit.
No nutritional info supplied