Nectarine Blueberry Crisp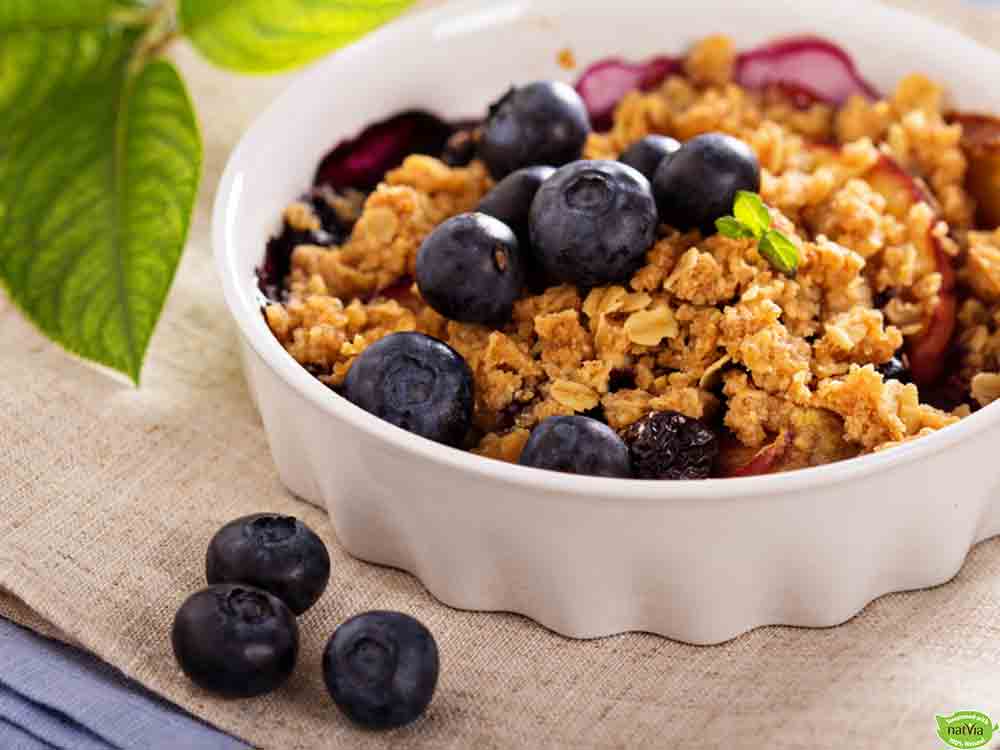 You can find more sugar-free recipes like this one and more over on our blog or check out Natvia's archive of dessert videos over at 
Healthy Treats!
Ingredients
5 nectarines, sliced
1 cup blueberries
1 teaspoon ground cinnamon
2 teaspoon Natvia
0.33 cup oats
0.125 cup unsalted butter, cold and cubed
0.125 cup plain flour
4 teaspoon Natvia
1 teaspoon ground cinnamon
Method
Preheat oven to 180°C.
Toss the sliced nectarines, blueberries, cinnamon and Natvia together and divide into 4 small baking dishes. Set aside.
Paddle the oats, butter, flour, Norbu, and second 1 tsp cinnamon until it forms a crumble.
Place onto fruit and place into preheated oven.
Bake for 15-20 minutes until crumble is golden brown.
Serve warm or at room temperature.
No nutritional info supplied