Simple Cherry Clafoutis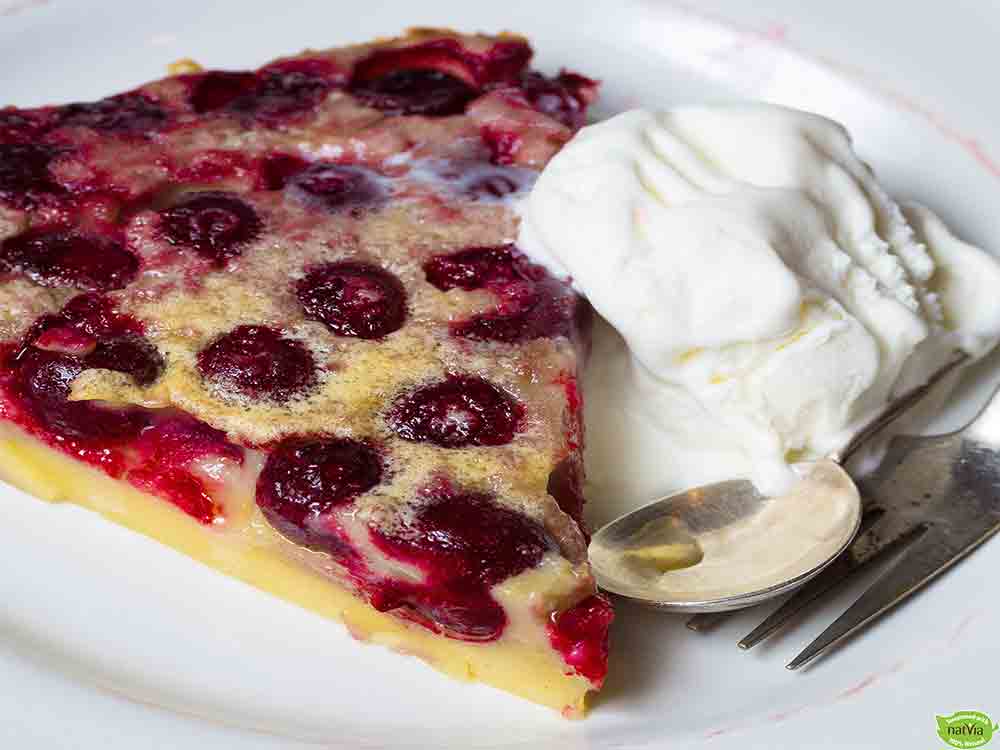 You can find more sugar-free recipes like this one and more over on our blog or check out Natvia's archive of dessert videos over at 
Healthy Treats!
Ingredients
1 cup milk
3 eggs
0.5 cup Natvia
1 teaspoon vanilla extract
2 tablespoon butter, melted
0.5 cup all-purpose flour
2 cup pitted cherries
Method
Preheat the oven to 165°C. Prepare a round baking dish or pie pan, grease with butter.
Arrange the cherries in the pan, space them evenly.
In a large bowl, mix together milk, eggs, Natvia, vanilla, and butter first, followed by the flour and mix until well combined. Pour the batter into the pan.
Bake for 30-40 minutes or until the clafoutis is puffed and golden.
You can add cream or Natvia Icing mix for sugar free dusting, serve immediately while still warm.
No nutritional info supplied