SUGAR FREE CHOCOLATE TART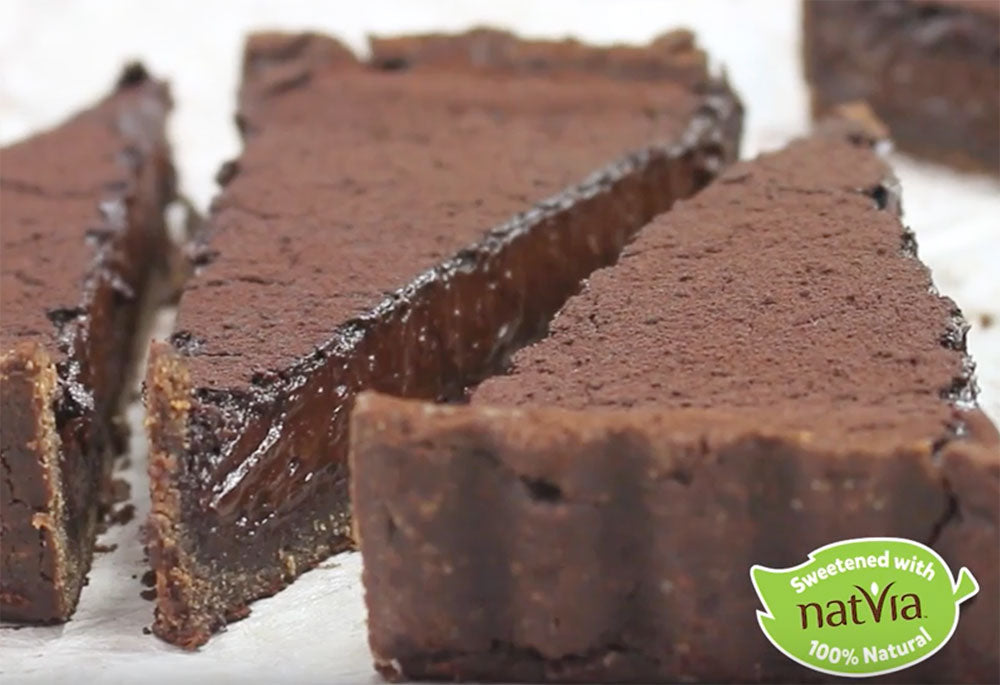 You can find more sugar-free recipes like this one and more over on our blog or check out Natvia's archive of dessert videos over at 
Healthy Treats!
Ingredients
150 g butter
0.5 cup Natvia
1.75 cup plain flour
0.25 cup almond meal
0.25 cup cocoa
1 egg yolk
400 g sugar free dark chocolate, finely chopped
260 cream
120 mls milk
Method
For the pastry beat butter and Natvia together in electric mixer.
Add flour, almond meal, cocoa powder and continue mixing. Add egg yolk while mixing.
On lightly floured surface, form a dough ball with the mix. Wrap with cling wrap and rest in the fridge for 30 minutes.
Roll out the dough and flatten to 5mm thickness. Line onto a tart tin or tray. Bake for 10-12 minutes at 180C.
For the filling, bring milk and cream to a simmer, pour into the dark chocolate. Stir until all the chocolate are melted and well combined.
Pour onto the tart base and bake for 30-35 minutes at 130C.
Cool to serve.
WATCH THE VIDEO
No nutritional info supplied