Apple Walnut Loaf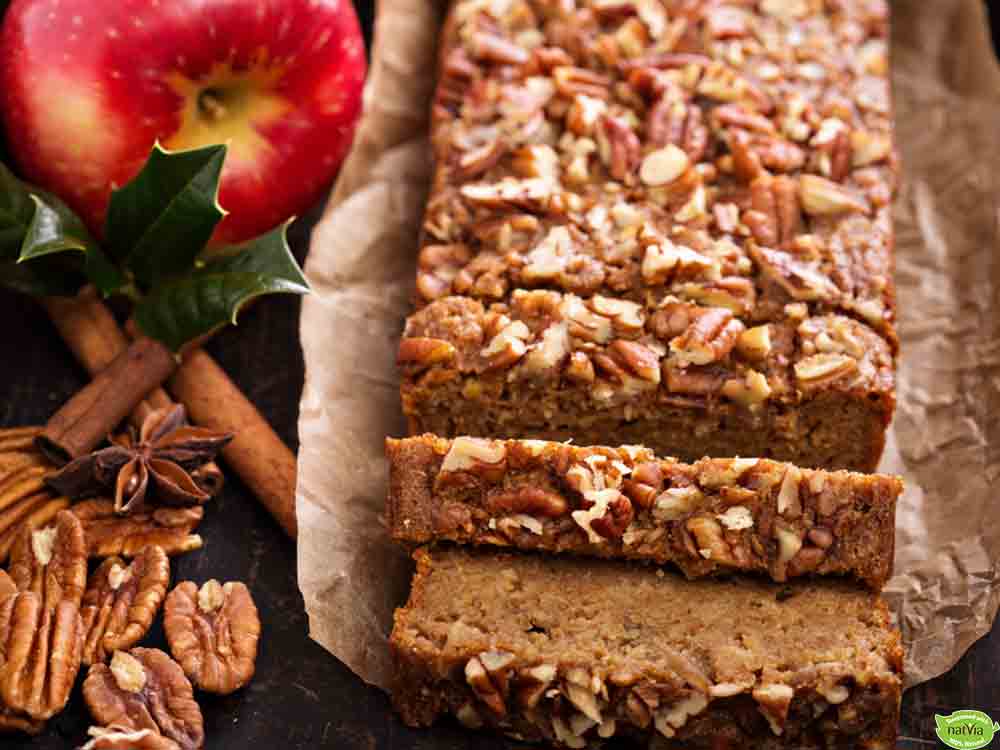 You can find more sugar-free recipes like this one and more over on our blog or check out Natvia's archive of dessert videos over at 
Healthy Treats!
Ingredients
1.25 cup gluten free flour
0.5 cup hazelnut or walnut meal
0.33 cup Natvia
1 teaspoon ground cinnamon
0.25 cup butter, cold and chopped
1 egg
0.25 cup milk of choice
2 apples cored, peeled, and diced
0.5 cup walnuts, chopped
Method
Preheat oven to 180°C and grease a loaf pan.
Mix together, gluten free flour, meal, Natvia, cinnamon, and butter until butter is pea sized.
Add egg and milk and mix until combined.
Add diced apples and fold through combined.
Pour into loaf pan and sprinkle with walnuts.
Place into preheated oven and bake for 40-50 minutes until a toothpick comes out clean.
No nutritional info supplied