Sunflower Seed Butter Choc Chip Cookies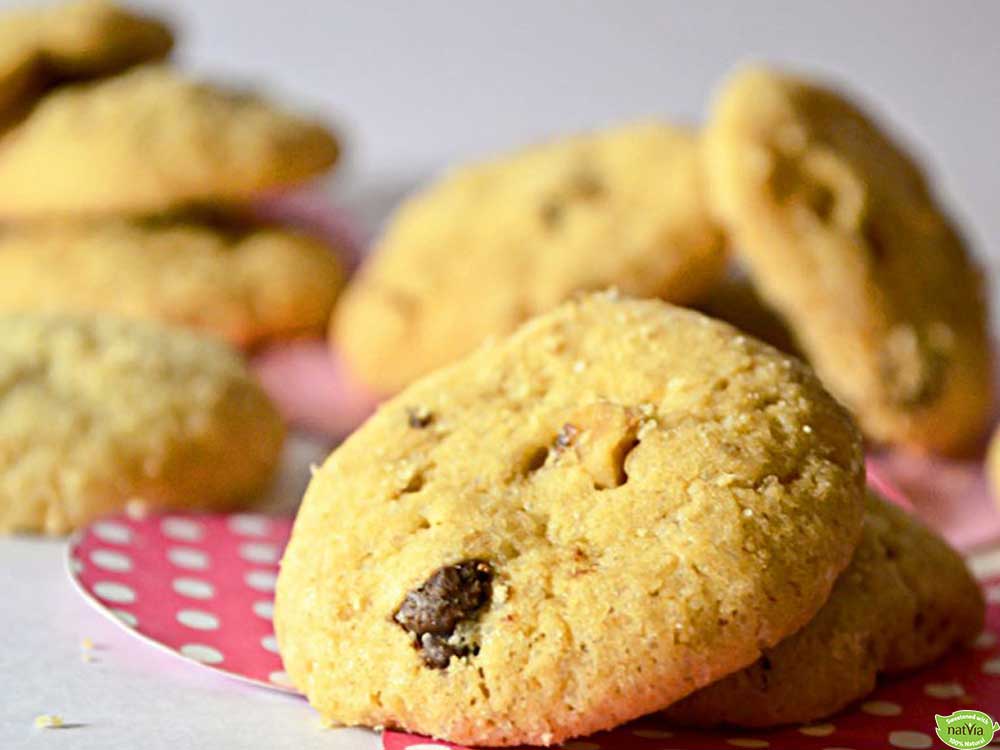 Back to school is sorted out with a batch of classic choc chip cookie! If you love peanut butter but have allergies towards it, this is a good recipe to try.
Important: 
Please make sure your sunflower seed butter is manufactured free from peanut butter and they do not share production equipments. Contact your sunflower seed butter product manufacturer if you or your family have peanut butter allergy. You can find more sugar-free recipes like this one and more over on our blog or check out Natvia's archive of dessert videos over at 
Healthy Treats!
Ingredients
2 cups of all purpose flour or almond meal flour ¾ cup of Natvia 1 cup of butter 2 large eggs ½ cup of chocolate chips ½ cup sunflower seeds butter
Method
Pre heat the oven to 180º C.
In a large bowl add the all purpose flour, Natvia, sunflower seed butter and chocolate chips.
Make a whole in the middle of the dry ingredients and add the eggs and butter.
Whisk until everything is well combined and there are no clumps.
Put the mixture in the freezer for 10 minutes before baking them.
After chilled, make little balls and place them in the pan. Remember that cookies always expand a bit so make sure to leave enough space between them (or you will end with a giant cookie, not that bad either).
Bake them for 12 minutes. If you like your cookies extra gooey bake them just 9 - 10 minutes.
No nutritional info supplied