Vegan Vanilla Pikelets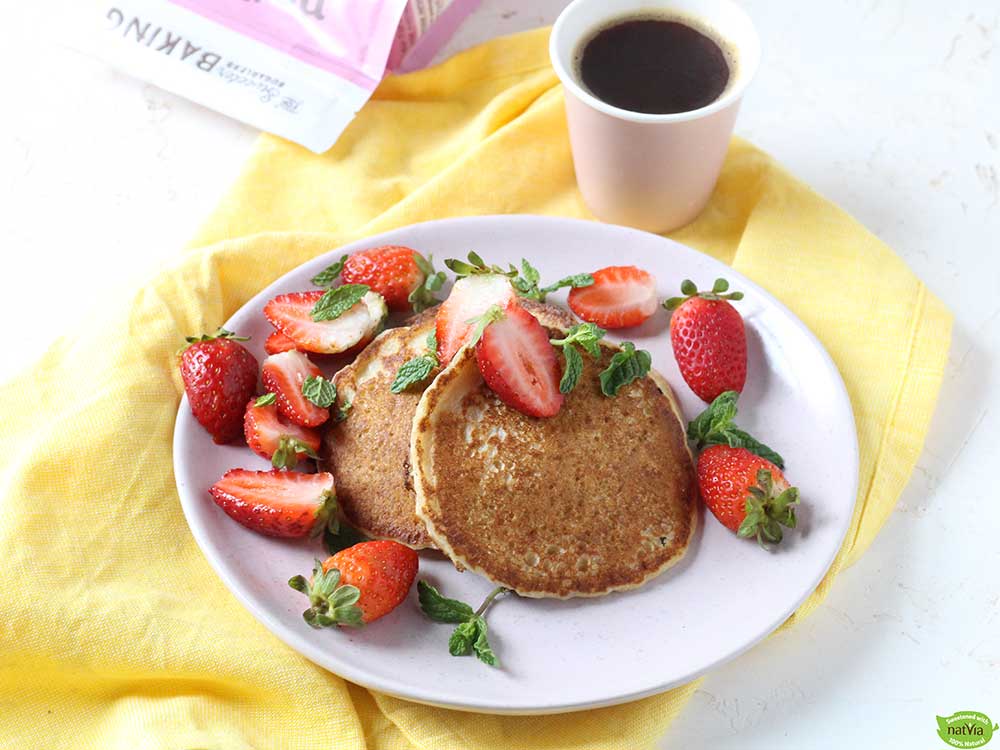 Impress is our favourite meal of the day, now make it yours with these easy Vegan Vanilla Pikelets.
Liked this recipe? SAVE it to your collection. You can find more sugar-free recipes like this one and more over on our Youtube at Healthy Treats. Liked this recipe? SAVE it to your collection
Serves: 2
Prep: 15 minutes
Cook: 20 minutes
Ingredients
160 g Wholemeal flour (1 Cup)
1 tablespoon Natvia
1 teaspoon Vanilla essence
1 tablespoon Extra virgin olive oil
250 g Coconut milk (1 Cup)
Strawberries and mint to garnish
Method
Whisk together the ingredients in a bowl until smooth and then stand for 10 minutes.
Heat a frying pan to medium heat with a drizzle of olive oil. Fry small batches of the batter in small circles. When bubbles start to dot the surface flip and cook for another 20-30 seconds. Repeat with the remaining batter.
Serve with strawberries, mint and a dollop of almond butter or maple syrup. Or sprinkle over Natvia for extra sweetness.
| | | | | | |
| --- | --- | --- | --- | --- | --- |
| Carbs | Pro | Fats | Energy KJ | Calories | Serving size |
| 48.3g | 12.5g | 37g | 2550 | 609 | 259g |