Acai Bowl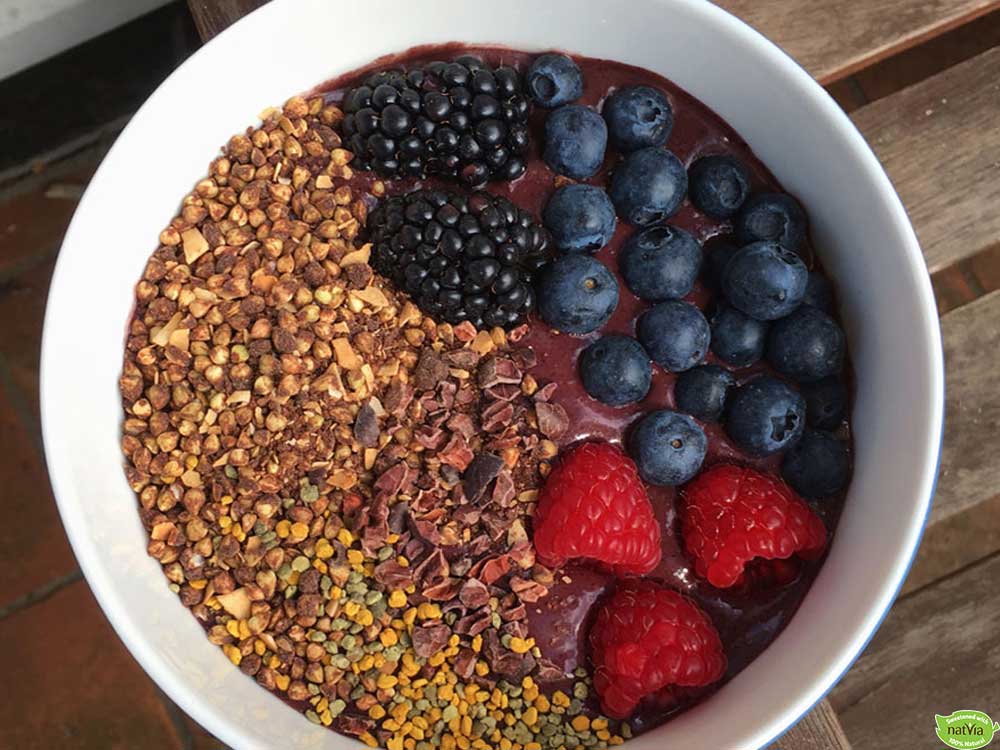 Start your morning fresh, rejuvenated and ready to the hit ground running! Acai is a tropical berry found in Brazil and has been herald as a superfood for its long list of health benefits. Acai promotes heart health, skin health, boosts energy and mental function, making it the perfect way to start your day. If you've never tried an acai bowl, allow this to be your first! Acai bowls are like thick smoothies in a bowl and will keep you feeling full for hours. Another reason acai bowls are so great is because of their versatility. Think of any topping and it can be done! Oatmeal, fruits, peanut butter! The possibilities are endless! Marlie from 
@Mylifeinajar_
 has created this delicious creation to help boost your morning and start your day two steps ahead. Enjoy! You can find more sugar-free recipes like this one and more over on our blog or check out Natvia's archive of dessert videos over at 
Healthy Treats!
Ingredients
100 g frozen acai
1 frozen banana
0 Handful of frozen blueberries
1 scoop chocolate protein powder
2 tablespoon cacao powder (depending on how chocolatey you like it!)
200 mls chocolate coconut water
2 teaspoon Natvia (or more depending on desired sweetness)
2 tablespoon Greek yogurt (optional but makes it even thicker)
Method
Blend all ingredients in a high-speed blender until smooth and creamy.
Pour into a bowl and top with anything you want! (Here I've used some berries, granola, cacao nibs and bee pollen).
No nutritional info supplied