Almond Raspberry Fruit Bars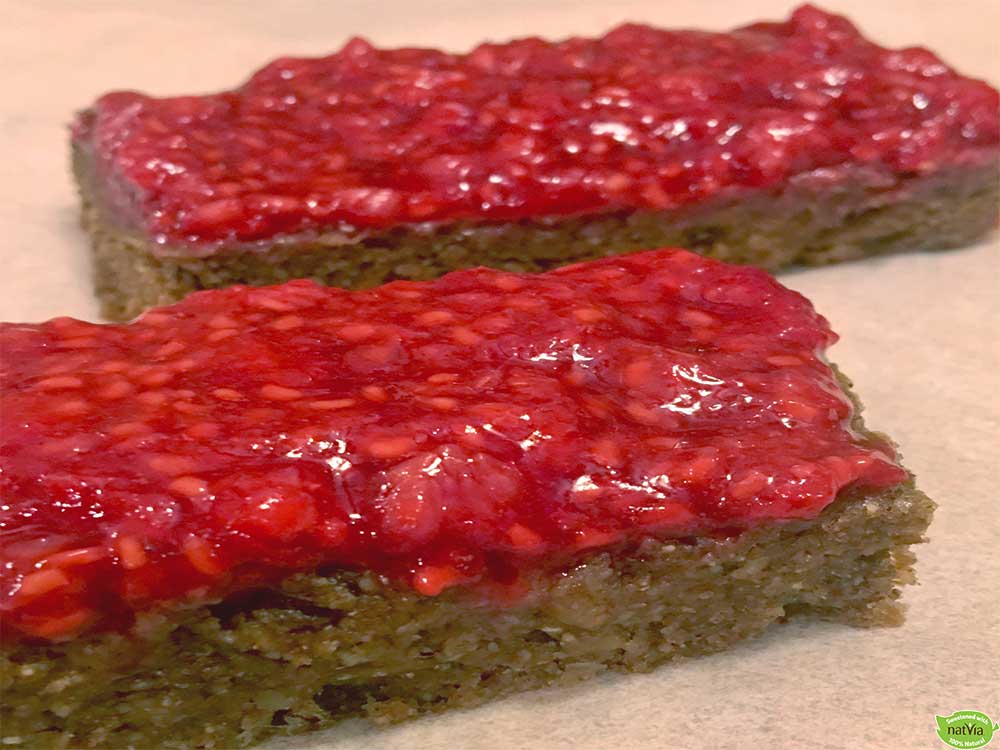 You can find more sugar-free recipes like this one and more over on our blog or check out Natvia's archive of dessert videos over at 
Healthy Treats!
Ingredients
0.5 teaspoon baking soda
0.5 cup almond flour
0.5 cup whole wheat flour
0.125 teaspoon salt
2 teaspoon unsweetened cocoa powder
1 teaspoon cinnamon
2 tablespoon almond butter
0.5 teaspoon vanilla
2 mashed ripe bananas
2 eggs
3 cup fresh raspberries (can be frozen & substituted for any berry)
Method
Preheat oven to 170C.
In a medium bowl combine dry ingredients. In separate bowl mix together remaining ingredients for bar: almond butter, vanilla, mashed bananas, and eggs.
Combine both mixtures together and spread on a square greased baking pan and cook for about 10 minutes. (Should look like a slightly undercooked cake). Cool for at least 10 minutes.
When ready to eat, make the topping: add the raspberries in a saucepan and over low heat, stir until they break down to a jam-like consistency.
Cut bars into 8 pieces and top bars with spread after they are cut.
No nutritional info supplied