Anzac Slice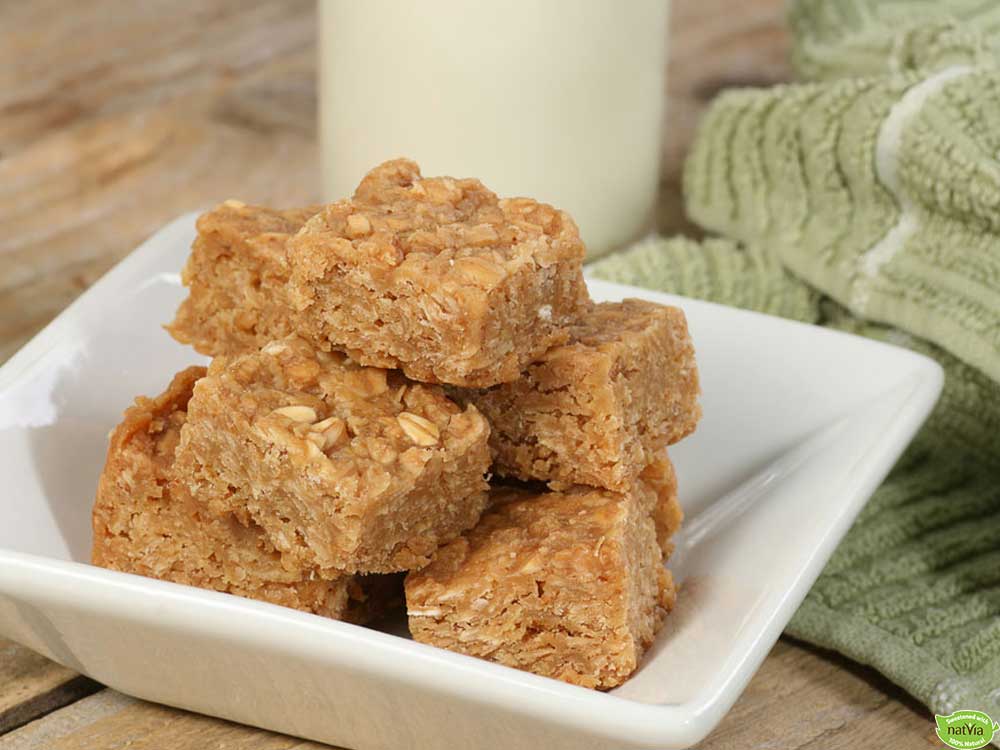 You can find more sugar-free recipes like this one and more over on our blog or check out Natvia's archive of dessert videos over at 
Healthy Treats!
Ingredients
1 cup gluten free flour
1.5 cup oats
0.5 cup Natvia
0.66 cup unsweetened shredded coconut
2 tablespoon water
0.5 cup butter, melted
Method
Preheat oven to 180°C and line a rectangular cake tin.
Combine all ingredients together and pour into the tin.
Bake for 25-30 minutes until golden brown.
No nutritional info supplied