Berry Smoothie Bowl with Toasted Oats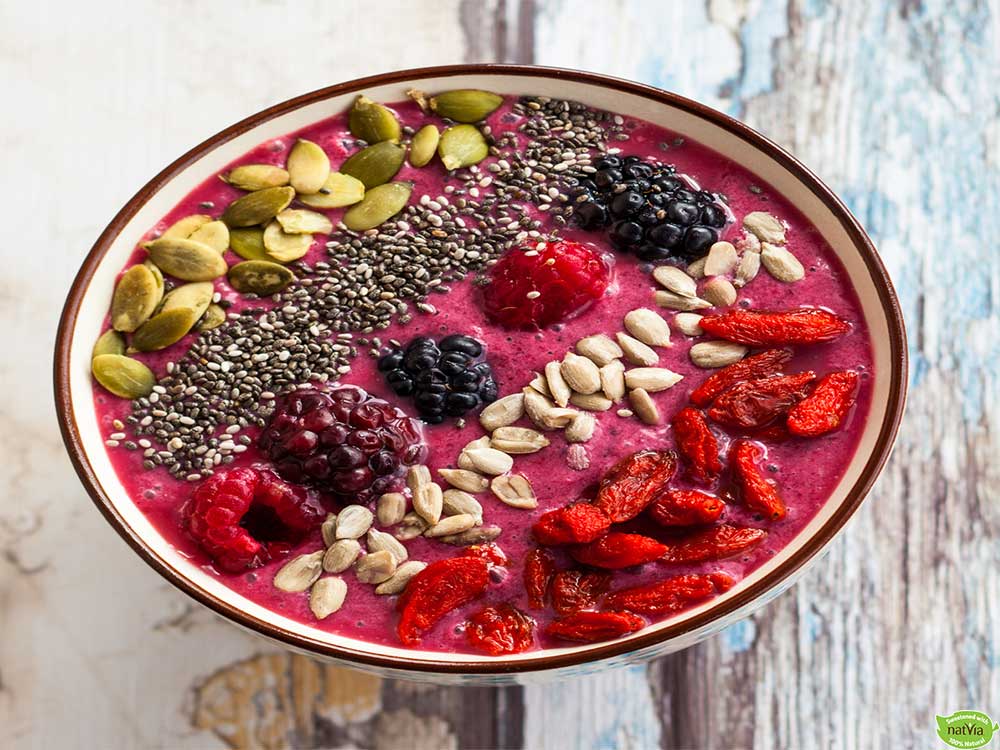 You can find more sugar-free recipes like this one and more over on our blog or check out Natvia's archive of dessert videos over at 
Healthy Treats!
Ingredients
1.5 cup frozen berries
1 banana
0.5 cup spinach
1 teaspoon cinnamon
1 teaspoon Natvia
0.25 cup oats
1 cup soymilk (can substitute for regular milk)
1 tablespoon chia seeds
1 tablespoon sunflower seeds
2 teaspoon goji berries
0 Fresh berries
2 teaspoon pumpkin seeds
Method
To toast oats: heat 1⁄4 cup of oatmeal with 1/2tsp cinnamon in oven on 200 degrees for about 10 minutes or your liking.
Blend berries, banana, spinach, cinnamon, toasted oats and soymilk together. (Optional you can also top the bowl with the oats instead of mixing it in).
Transfer to a bowl
Top the bowl with chia seeds, sunflower & pumpkin seeds, goji and berries.
No nutritional info supplied