Blueberry Loaf Cake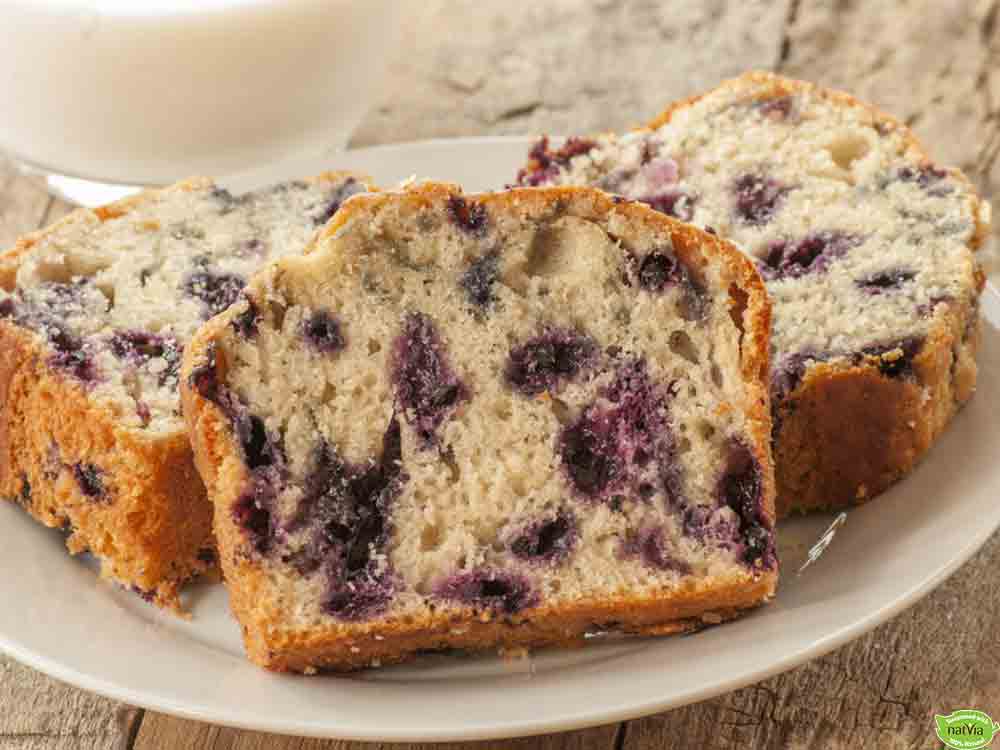 You can find more sugar-free recipes like this one and more over on our blog or check out Natvia's archive of dessert videos over at 
Healthy Treats!
Makes 2 loaf tins (20 slices)
Ingredients
3 eggs
0.66 cup Natvia
1 cup vegetable oil
3 teaspoon vanilla extract
0.75 cup milk of choice
2 cup plain flour
3 teaspoon baking powder
0.25 teaspoon salt
2 cup fresh or frozen blueberries
Method
Preheat oven to 170°C and grease two loaf pans.
Whisk together the eggs and Natvia until light and fluffy.
Add oil, vanilla and milk and mix until combined.
Add flour, baking powder, and salt and stir until smooth.
Fold the blueberries into the mixture.
Divide into pans evenly and place into preheated oven.
Bake for 40-50 minutes until a skewer comes out clean.
Cool slightly, then take out of pan while still warm.
No nutritional info supplied