Cherry Blondies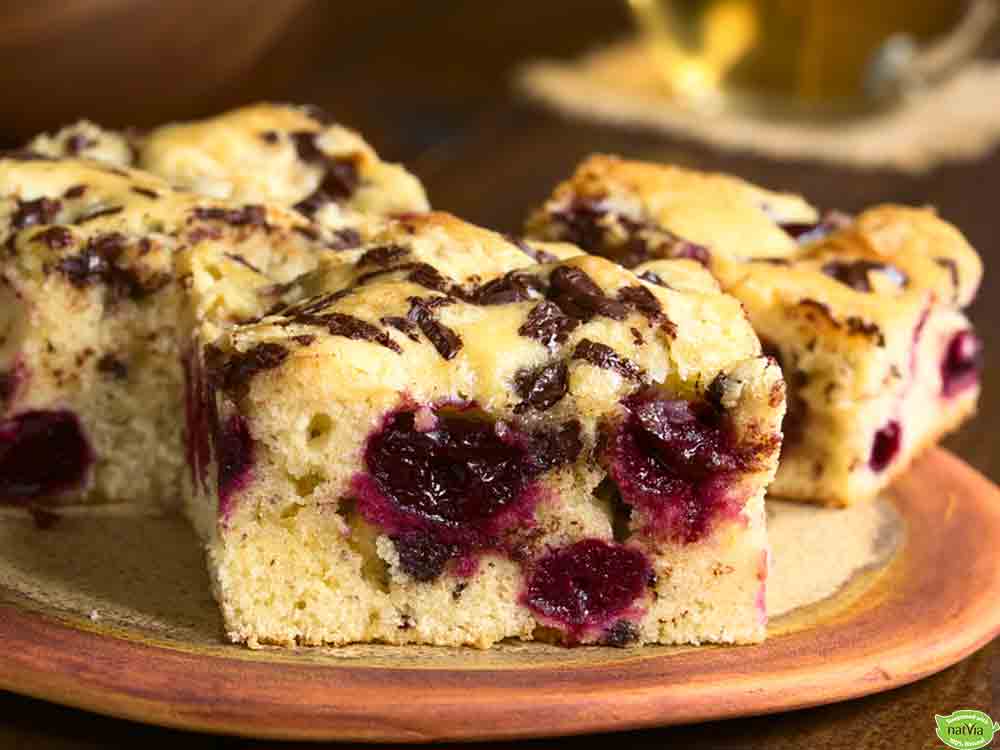 You can find more sugar-free recipes like this one and more over on our blog or check out Natvia's archive of dessert videos over at 
Healthy Treats!
Ingredients
0.5 cup butter, at room temperature
0.66 cup Natvia
2 eggs
1 teaspoon vanilla extract
1.25 cup plain flour
1 teaspoon baking soda
0.5 teaspoon cinnamon
1 cup fresh cherries or unsweetened dried cherries
0.25 cup chopped sugar free dark chocolate chips (optional)
Method
Preheat oven to 180°C and grease a rectangle baking pan.
Paddle butter until light and fluffy. Add Natvia and mix until combined.
Add eggs and vanilla and mix until combined.
Add flour, baking soda, and cinnamon and mix until combined.
Fold in the cherries and pour mixture into prepared pan.
Sprinkle chopped chocolate onto batter and place into prepared oven. Bake for 20-25 minutes until a toothpick comes out clean.
No nutritional info supplied