CHESTNUT, WALNUT & DATE CAKE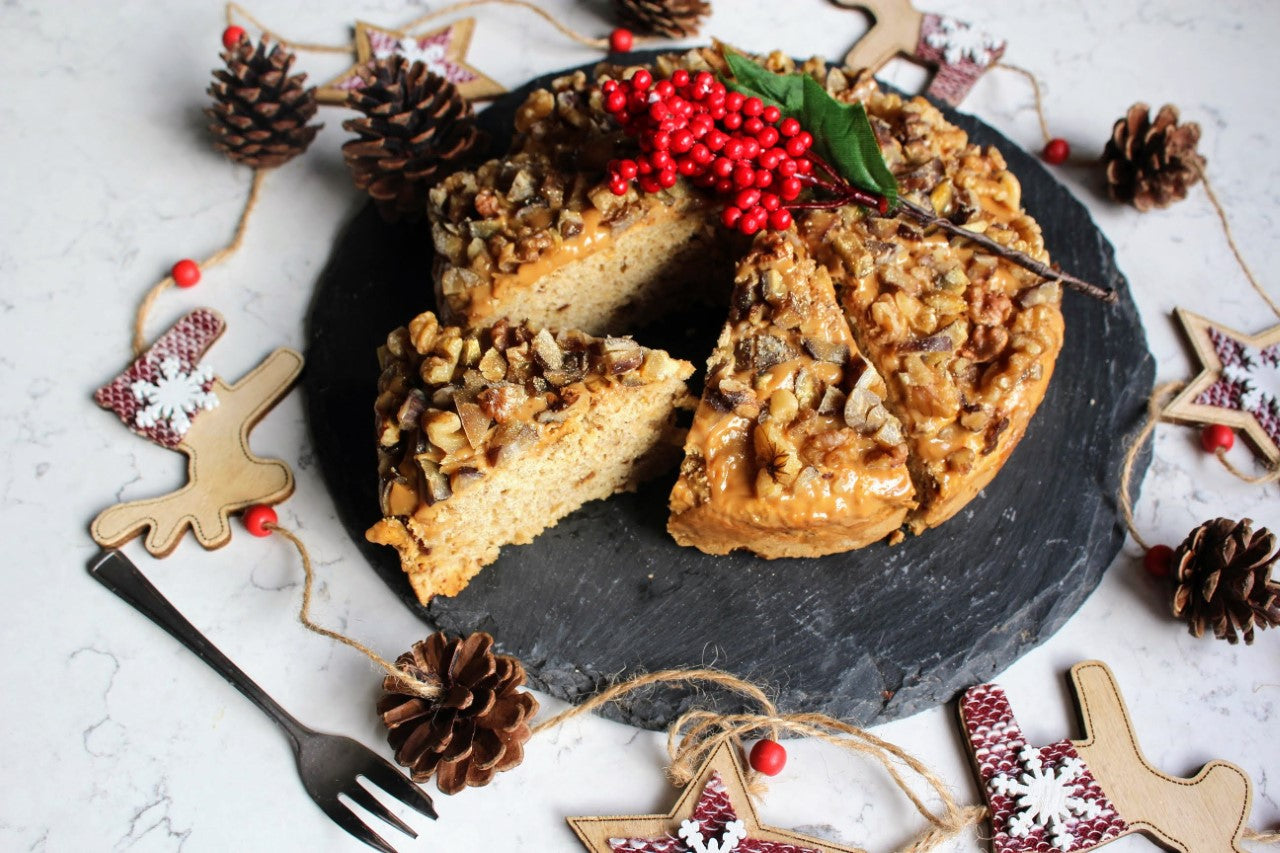 The perfect Christmas recipe is here! This delicious Chestnut, Walnut & Date Cake taste so amazing is so mouth watering you'll definitely be making it again! Enjoy this delicious guilt-free recipe with no added sugars. It's definitely one to try with friends and family!
SERVES: 8
PREP: 15-25 minutes
COOK: 30-40 minutes
Ingredients
150g dates, soaked in boiling water for 10 minutes
2 tablespoons almond butter
1 egg or flax egg
1 teaspoon vanilla extract
150g gluten-free flour
100g Natvia Sweetener
1 teaspoon baking powder
1 teaspoon mixed spice or cinnamon
TOPPING:
4 tablespoons caramel sauce
4 tablespoons chopped walnuts
4 tablespoons chopped cooked chestnuts
Method
Place the dates and 3 tablespoons of the soaking water in a blender and whizz up with the almond butter until smooth.
Add in the other ingredients and blend to form a thick batter.
Spoon into a 20cm silicone or greased and lined loose-bottomed cake tin and bake at 180C for 30-40 minutes until risen and golden. Set aside.
While still slightly warm, spread over the caramel sauce and sprinkle over the walnuts and chestnuts and allow to settle into the cake.
Once cooled, remove the cake from the tin and onto a serving plate. Slice up and serve nd enjoy!
| | | | | | |
| --- | --- | --- | --- | --- | --- |
| Carbs | Pro | Fats | Energy KJ | Calories | Serving size |
| | | | | | |