Chocolate Bread Pudding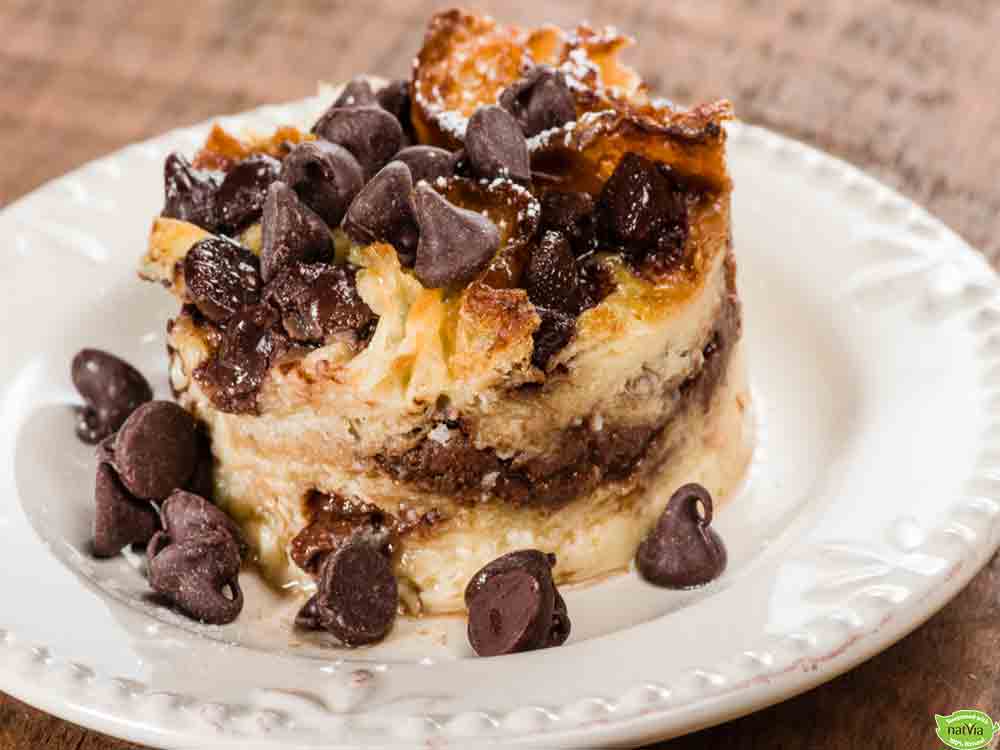 You can find more sugar-free recipes like this one and more over on our blog or check out Natvia's archive of dessert videos over at 
Healthy Treats!
Ingredients
6 slices of bread of choice, cubed
0.25 cup butter, melted
0.5 cup sugar free dark chocolate chips
6 eggs
1.5 cup milk of choice
0.33 cup Natvia
Method
Preheat oven to 160°C and grease a rectanglular baking dish.
Toss the cubed bread with the melted butter and chocolate chips and place into baking dish.
Whisk together eggs, milk, and Natvia and pour over bread. Allow to soak for 15-20 minutes occasionally pushing the bread pieces down.
Bake for 30-40 minutes until golden brown on top and completely set.
No nutritional info supplied