Chocolate-Stuffed Cheesecake Balls: A Delightful Treat for Any Occasion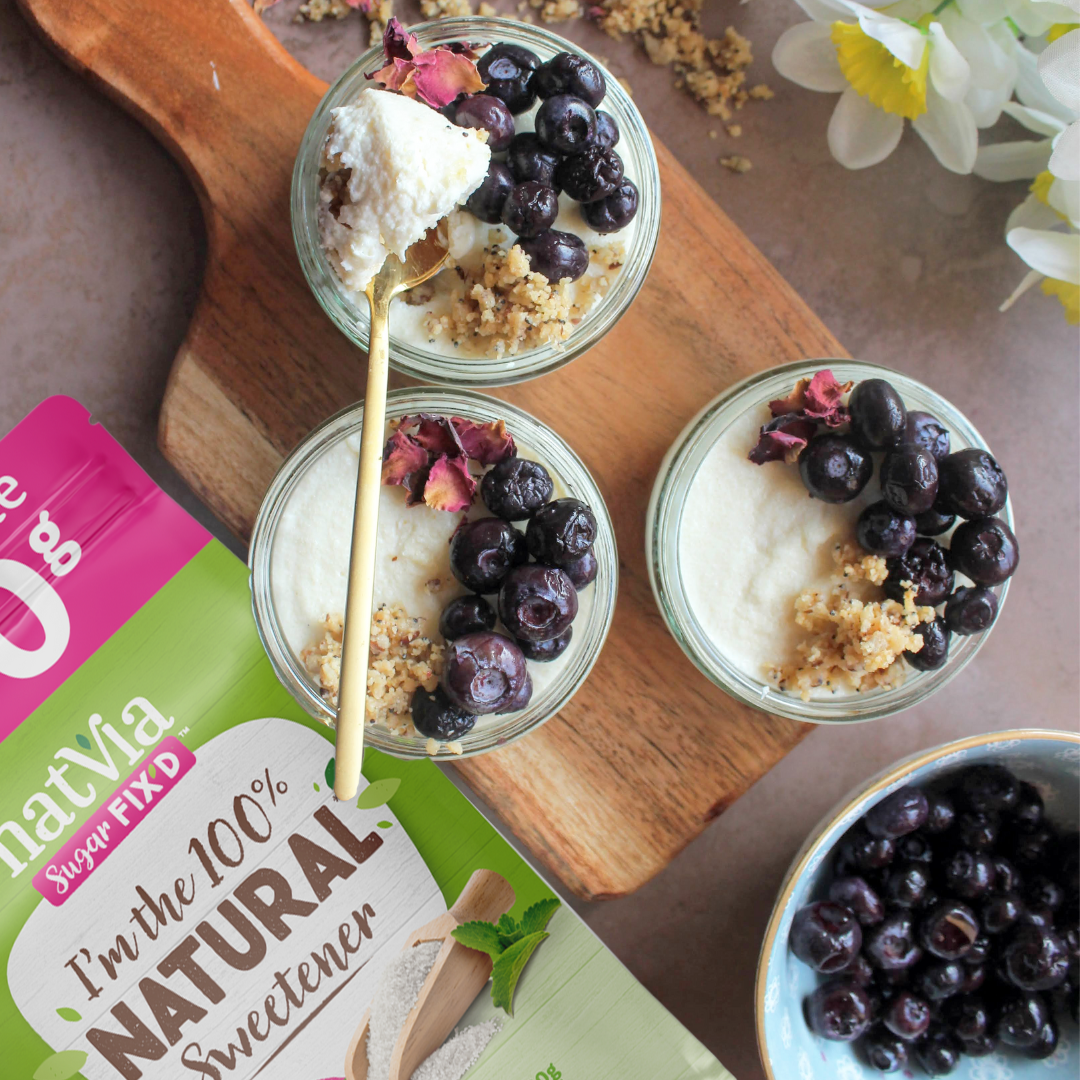 These delicious and healthy Chocolate Stuffed Cheesecake Balls are a perfect treat for any occasion. They're made with whole oats, cocoa powder, Natvia natural sweetener, nut butter, oat milk, white chocolate, coconut oil, soft cheese, and zero icing sugar.
Ingredients:
For the balls:
200g oats

40g cocoa powder

3 tablespoons Natvia natural sweetener

3 tablespoons nut butter

4 tablespoons oat milk
For the filling:
50g no added sugar white chocolate,

 chopped

1 tablespoon coconut oil

2 tablespoons soft cheese

2 tablespoons zero icing sugar
Extra melted white chocolate to drizzle and chopped nuts
Instructions:
Blend the oats,

 cocoa powder,

 Natvia,

 nut butter,

 and milk until combined.

Divide the oat mixture into 6-8 balls.

Meanwhile,

 melt the white chocolate and coconut oil and allow to cool a little.

Mix in the soft cheese and icing sugar and chill for 30 minutes in the fridge until it sets.

Divide the white chocolate mixture into 6-8 small balls.

Wrap some of the oat ball mixture around each white chocolate soft cheese mixture to cover.

Drizzle over some white chocolate and scatter over some nuts.

Chill in the fridge for at least 2 hours before enjoying.
Tips:
For a richer flavor,

 use dark cocoa powder.

To make the oat balls more sticky,

 add a little extra nut butter or oat milk.

If the white chocolate mixture is too soft to roll into balls,

 

chill it in the fridge for longer.

To make the cheesecake balls even more decadent,

 

drizzle them with caramel sauce or chocolate sauce.
Enjoy!