Coconut Pudding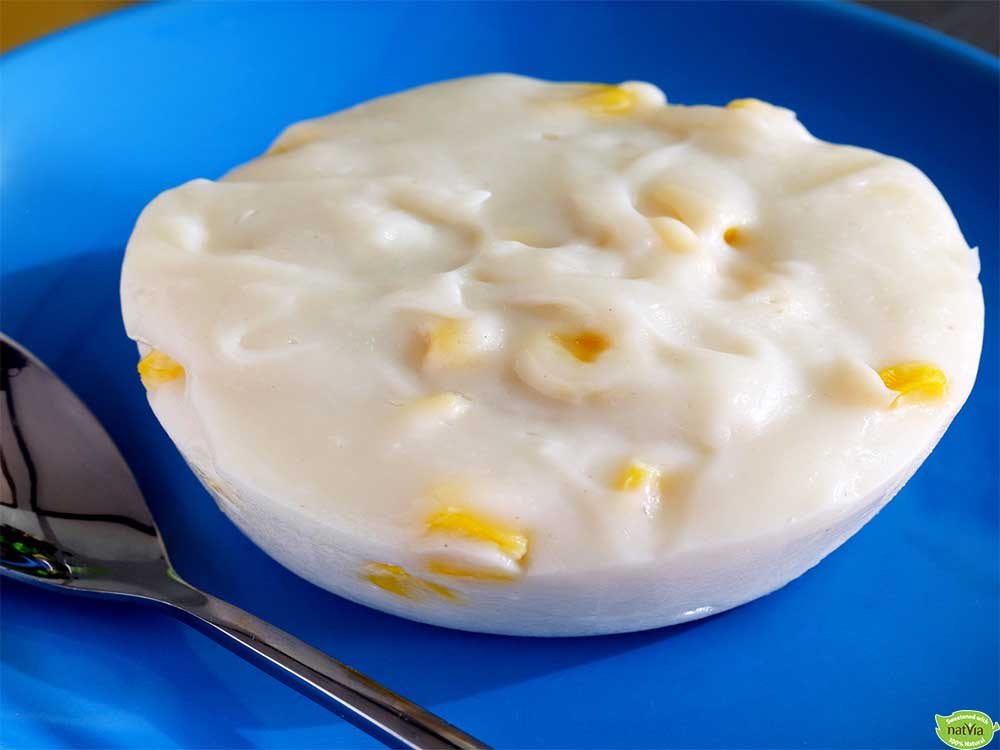 You can find more sugar-free recipes like this one and more over on our blog or check out Natvia's archive of dessert videos over at 
Healthy Treats!
Prep Time 5 minutes
Cook Time 10 minutes
Servings 8 servings
Ingredients
1.5 cup Cornstarch
1 cup Natvia
0.5 cup Evaporated Milk 5 cups Coconut Milk
1 cup Corn Kernels (you can replace the corn kernels with other fruits or berries)
Method
Combine corn starch, evaporated milk, coconut milk, and Natvia in a saucepan.
Whisk over medium heat until thick, gradually folding in the corn kernels.
Pour mixture into a muffin tin and leave to cool for about an hour.
Refrigerate for another hour to fully set.
No nutritional info supplied