Baked Custard with Cherry Sauce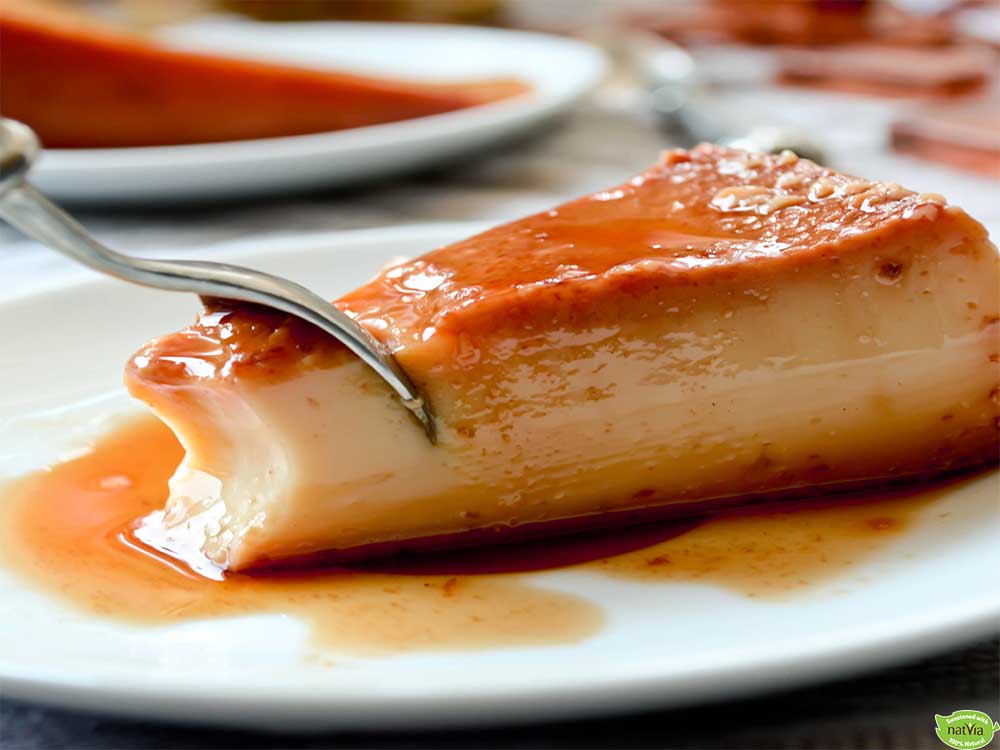 You can find more sugar-free recipes like this one and more over on our blog or check out Natvia's archive of dessert videos over at 
Healthy Treats!
Ingredients
1.25 cup water
1.75 cup powdered milk
5 eggs, large
1 cup Natvia 100% Natural Sweetener
1 tablespoon vanilla extract
0.5 cup cherries for sauce
1 tablespoon Natvia
Method
Preheat the oven to 180º C.
In a large bowl, add your water, powdered milk, eggs and vanilla extract. Mix until all the ingredients are completely combined.
Pour your batter into the baking pan, on top of the caramel.
Take a larger pan and add ¼ cup of water, place your filled pan into the larger one and bake for one hour.
For the sauce in a medium pan cook the cherries until they dissolve, add 1 tbsp Natvia to sweeten or adjust the amount to taste.
Before unmolding, let it set in the refrigerator for at least one hour.
Run a knife around the borders and then invert it into a plate.
Top with cherry sauce.
No nutritional info supplied