Date Brownies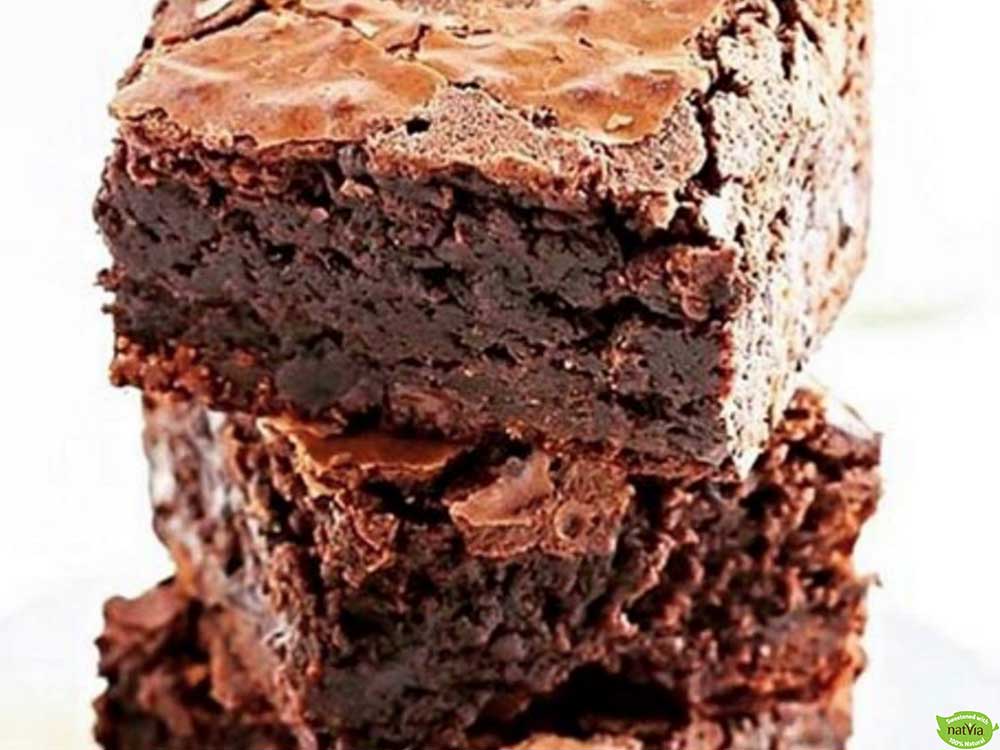 You can find more sugar-free recipes like this one and more over on our blog or check out Natvia's archive of dessert videos over at 
Healthy Treats!
Ingredients
2 cups hot water 1 ½ cups pitted dates 2 tbs coconut oil 1 tbs Natvia* 1 cup cocoa powder 2 cups almond meal 1 tsp baking soda
Method
Preheat oven to 180 C.
Prepare a baking tin sprayed with coconut oil.
Mix together dates, water, and vanilla, in a bowl.
In a separate bowl mix cocoa powder, almond meal, and baking soda.
In a blender mix everything together.
Pour the mixture into the tin, spread out evenly and bake for 25-30 minutes. Turn oven off, but leave tin to sit for 5-10 minutes before serving.
No nutritional info supplied