French Toast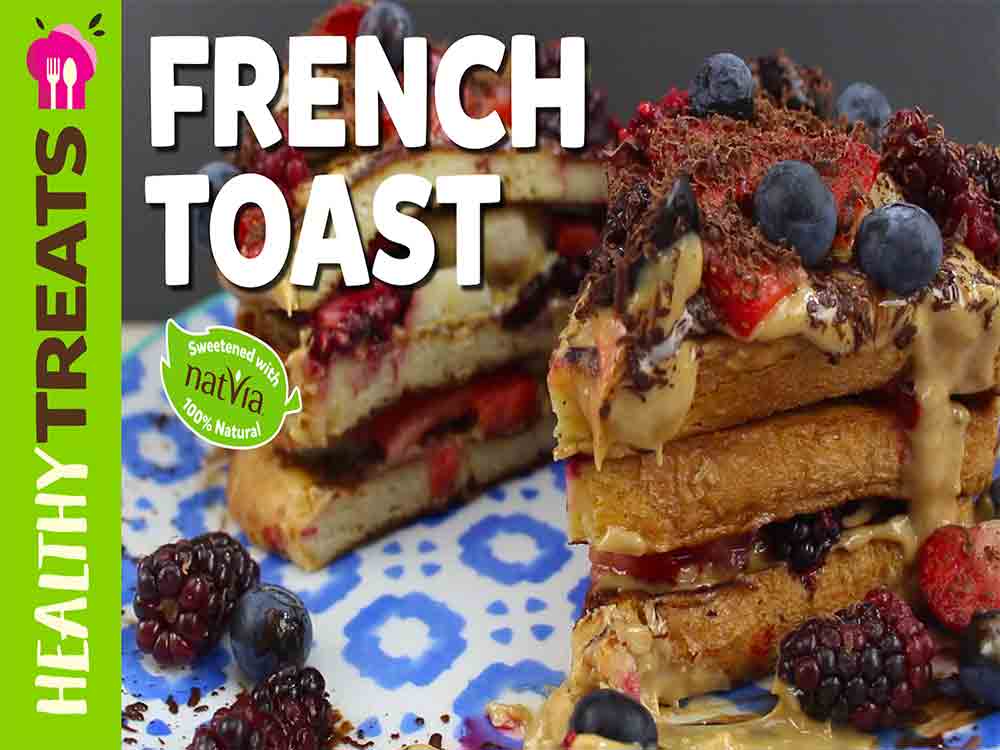 This is a healthy dessert recipe alternative made completely without sugar. A French Toast recipe made without sugar. Yes it is sugar free. A healthiest version ofFrench Toast you can get, by Natvia. Made with Natvia 100% Natural Sweetener! That's right there is no sugar used in any of our recipes! You can find more sugar-free recipes like this one and more over on our blog or check out Natvia's archive of dessert videos over at 
Healthy Treats!
Ingredients
6 Eggs
180ml Milk 1/4 tsp cinnamon 1/2 tsp vanilla Pinch of Salt 1 tbsp Natvia
For pan fry:
Bread Butter/Oil
Add ons:
Fruit of your own choosing Peanut Butter Anything you want on french toast!
Method
Whisk 6 Eggs in a large mixing bowl.
Add 1 tbsp Natvia, 1/4 tsp cinnamon, pinch of salt and continue to whisk.
Whilst whisking, add 180ml of milk of your own choice.
Add 1/2 tsp Vanilla Extract whilst continuing to whisk.
Soak pieces of bread in the eggs mixture.
Use a small piece of butter or oil in a frying pan over medium low heat and begin to fry each side of the soaked bread slices.
Whilst frying the bread, cut your own assortment of fruits that you want to have on your french toast!
Create a three layered french toast with peanut butter and your favourite fruits in the middle to enjoy this recipe to the max! *optional to grate some chocolate over the top at the end!
No nutritional info supplied