Gingerbread Cake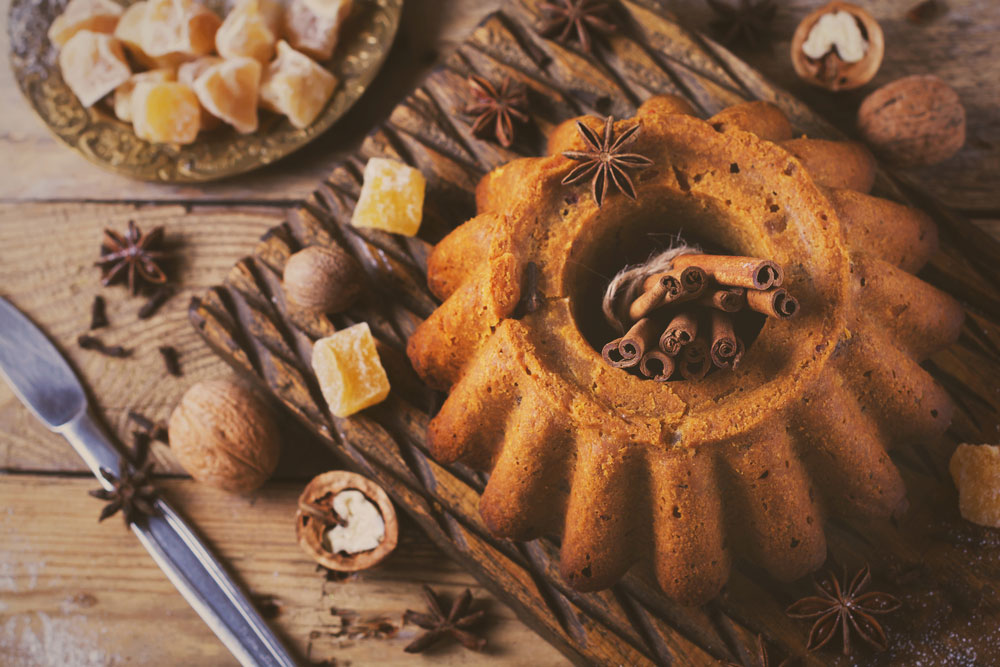 You can find more sugar-free recipes like this one and more over on our blog or check out Natvia's archive of dessert videos over at 
Healthy Treats!
Ingredients
2/3 cups/160g/5.6 oz butter, at room temperature
1 cup/180g/6.3 oz Natvia 1 egg 1/2 cup/125g/4.2 ounces water 1 1/2 tsp baking soda 1 1/2 tbsp/12g/0.4 oz ground ginger 1 tsp cinnamon 1/2 tsp allspice 2 1/2 cups/375g/13.2 oz plain flour
Method
Preheat oven to 180°C and grease and flour a cake pan.
Paddle the butter until light and fluffy. Add the Natvia and mix until fully combined.
Add the egg and mix until combined.
Heat up water until hot and add baking soda. Add to cake mixture and mix just until combined.
Add the flour, ginger, cinnamon, and all spice and mix until combined.
Pour into pan and place into preheated oven. Bake for 30-45 minutes until a toothpick comes out clean.
While cake is still warm but slightly cooled, flip out of pan.
Allow to cool completely and store in an airtight container.
No nutritional info supplied