Anzac Day Biscuits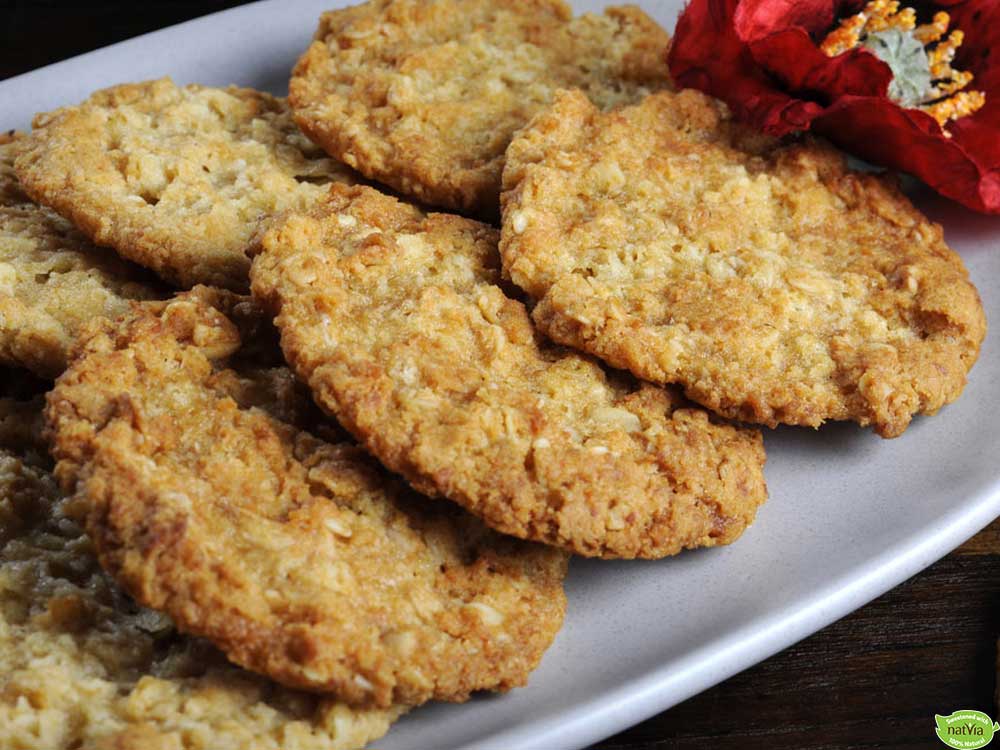 You can find more sugar-free recipes like this one and more over on our blog or check out Natvia's archive of dessert videos over at 
Healthy Treats!
Ingredients
1 cup/150g/5.2 oz Gluten Free Baking Flour
1 cup/90g/3 oz unsweetened shredded coconut 1 cup/90g/3 oz rolled oats (make sure certified gluten-free) 2/3 cup/120g/4.2 oz Natvia 1/2 cup/125g/4.2 oz butter, melted 1/2 tsp baking soda 2 tbsp/60ml/2 oz very hot water
Method
Preheat the oven to 180°C and line two sheet pans with parchment paper.
Mix together the flour, coconut, oats, and Natvia together.
Mix the baking soda and water together and pour into the flour mixture.
Pour the melted butter in and mix all ingredients together.
Spoon out tablespoon sizes of dough. Press each piece down slightly to help flatten out.
Bake for 12-15 minutes until golden brown and baked fully.
Allow to cool completely and store in an airtight container.
No nutritional info supplied