Gluten Free Blueberry Muffins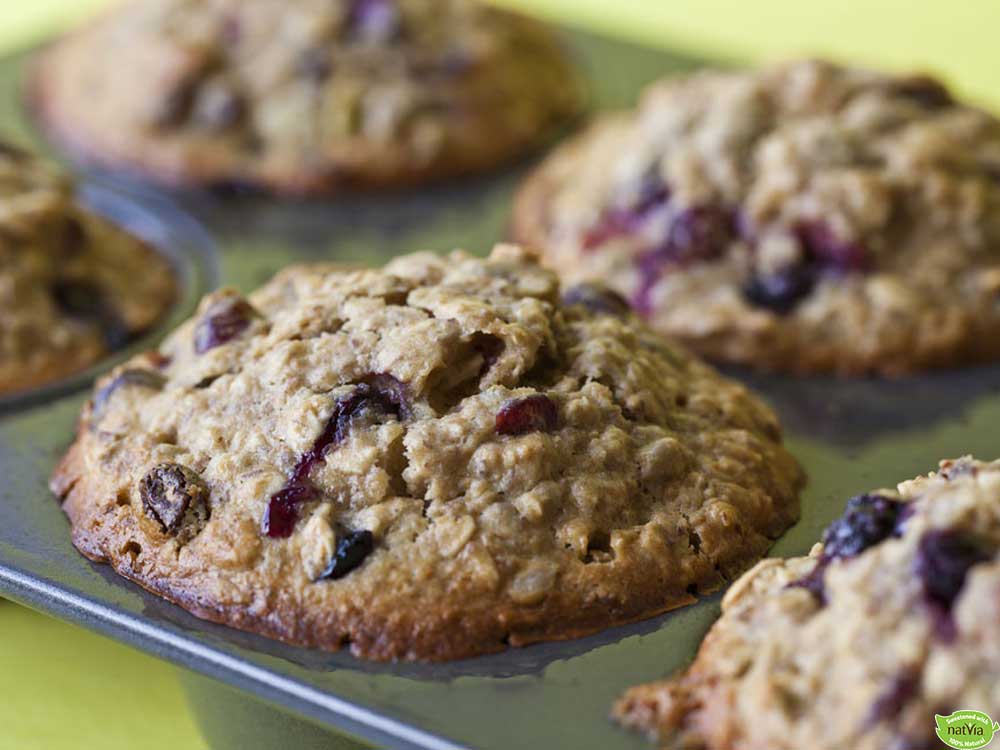 You can find more sugar-free recipes like this one and more over on our blog or check out Natvia's archive of dessert videos over at 
Healthy Treats!
Ingredients
2 ripe bananas
2 eggs
0.25 cup Natvia
1 cup Greek yoghurt (nonfat and plain)
1.5 cup gluten free flour
2.25 teaspoon baking powder
0.25 cup quinoa flour
0.25 cup oats (certified gluten free if intolerant)
1 cup blueberries
Method
Preheat oven to 180°C and line a muffin pan.
Mash bananas until smooth.
Add eggs and Natvia and mix until combined.
Add yogurt and mix until combined.
Add dry ingredients and mix until combined.
Fold in blueberries.
Divide between cupcake tins and bake for 15-20 minutes until a toothpick comes out clean.
No nutritional info supplied