Gluten Free Carrot Cake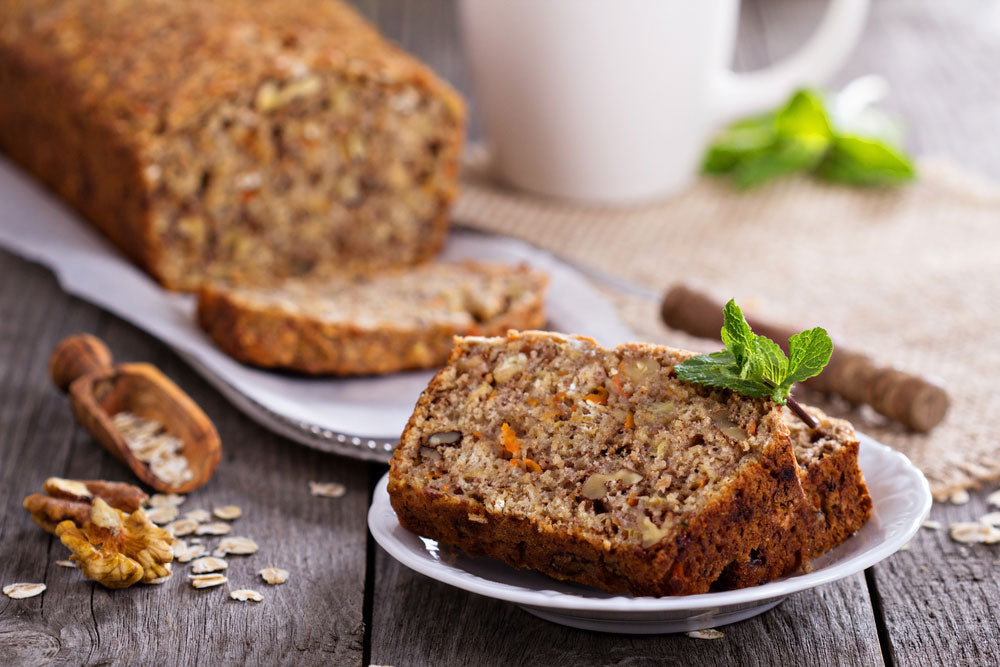 You can find more sugar-free recipes like this one and more over on our blog or check out Natvia's archive of dessert videos over at 
Healthy Treats!
Ingredients
2 cup almond meal
0.33 cup rice flour
0.33 cup gluten free cornflour
2 teaspoon gluten free baking powder
1 teaspoon baking soda
1 teaspoon cinnamon
0.66 cup Natvia
0.66 cup walnuts, chopped
2 carrots, peeled and grated
4 eggs, separated
Method
Preheat oven to 160°C and grease a loaf pan.
Combine the almond meal, rice flour, cornflour, baking powder, baking soda, cinnamon, Natvia, walnuts, carrots and egg yolks until fully combined.
In a separate bowl whisk egg whites until stiff peaks form.
Fold egg whites into first mixture, just until combined.
Pour into prepared pan and place into oven.
Bake for 40-50 minutes until golden brown and a toothpick comes out clean.
No nutritional info supplied