Lemon Muffins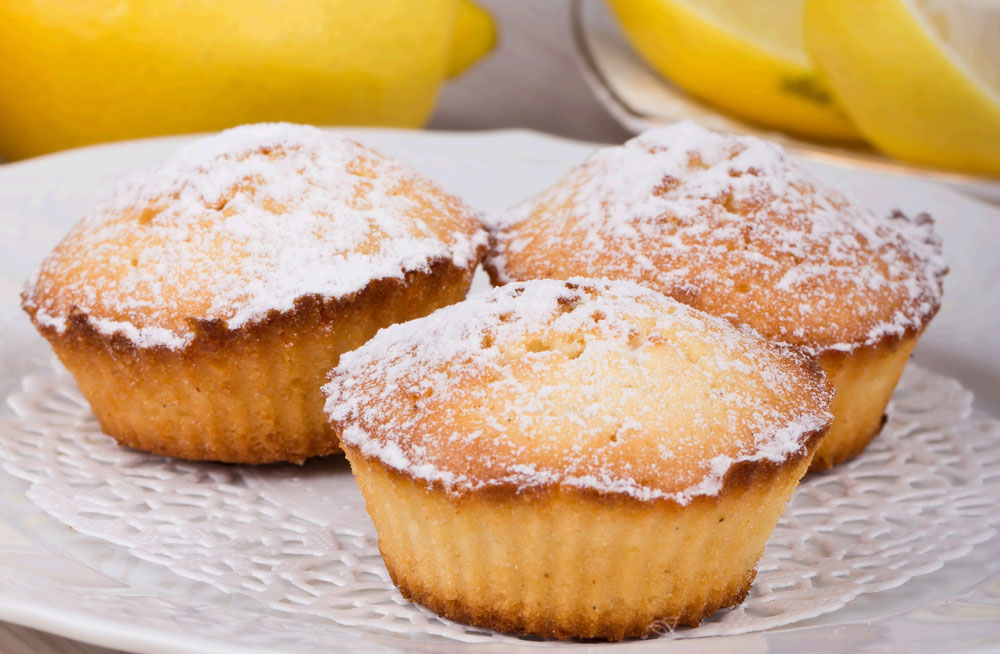 You can find more sugar-free recipes like this one and more over on our blog or check out Natvia's archive of dessert videos over at 
Healthy Treats!
Ingredients
1 lemon, zested and juiced 1 cup/250g/8.4 oz plain yogurt 1/2 cup/125ml vegetable oil 1/2 tsp vanilla extract 1 egg
2 1/2 cups/375g/13.2 oz plain flour
4 tsp baking powder 1/4 tsp salt 2/3 cup/120g/4 oz Natvia
Method
Preheat oven to 180°C and line a muffin tin with cupcake liners.
Whisk together the lemon zest and juice, yogurt, vegetable oil, vanilla extract, and egg.
Add the flour, baking powder, salt, and Natvia and mix until combined.
Fill each cupcake liner 2/3 of the way full and bake in preheated oven for 15-18 minutes until golden brown and a toothpick comes out clean.
Allow to cool and store in an airtight container for up to 3 days or freeze for up to 3 months.
No nutritional info supplied