Little Cinnamon Cakes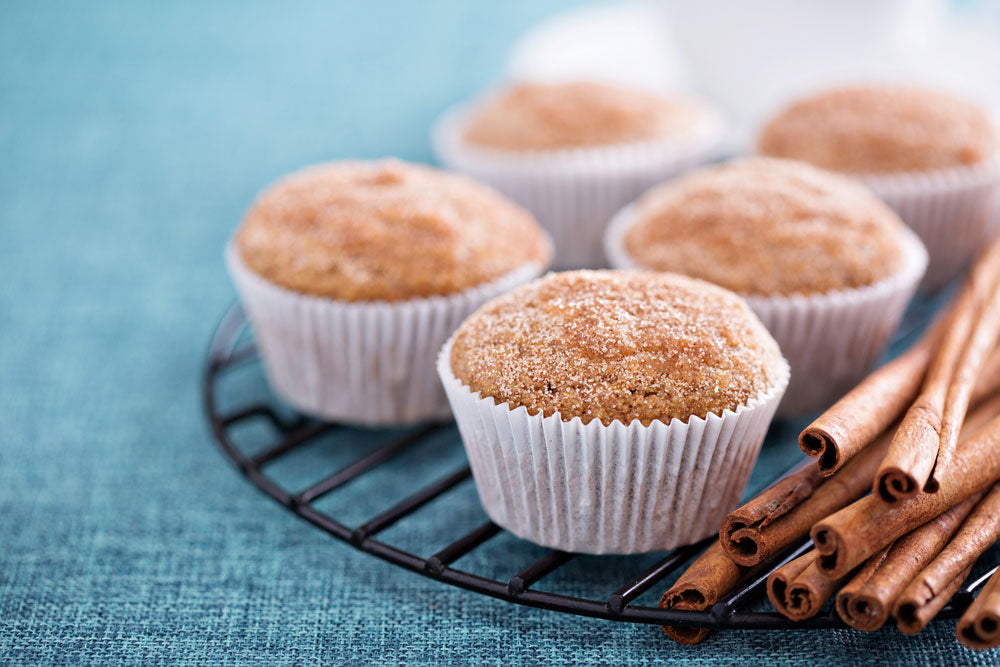 You can find more sugar-free recipes like this one and more over on our blog or check out Natvia's archive of dessert videos over at 
Healthy Treats!
Ingredients
0.75 cup butter, at room temperature
1.25 cup Natvia
3 eggs
0.75 cup milk skim/low fat
2.5 cup plain flour
0.25 teaspoon baking soda
1 teaspoon baking powder
2 teaspoon ground cinnamon
Method
Preheat oven to 180°C and line cupcake trays with cupcake liners.
Cream butter until light and fluffy.
Add Natvia and mix until combined.
Add eggs one at a time and scrape down between each addition. Mix until combined.
Add milk and mix until combined.
Add flour, baking soda, baking powder, and cinnamon and mix until combined.
Fill cupcake liners 3/4 of the way full and place into preheated oven for 15-20 minutes until a toothpick comes out clean.
No nutritional info supplied