Natvia Yoghurt Cream Pie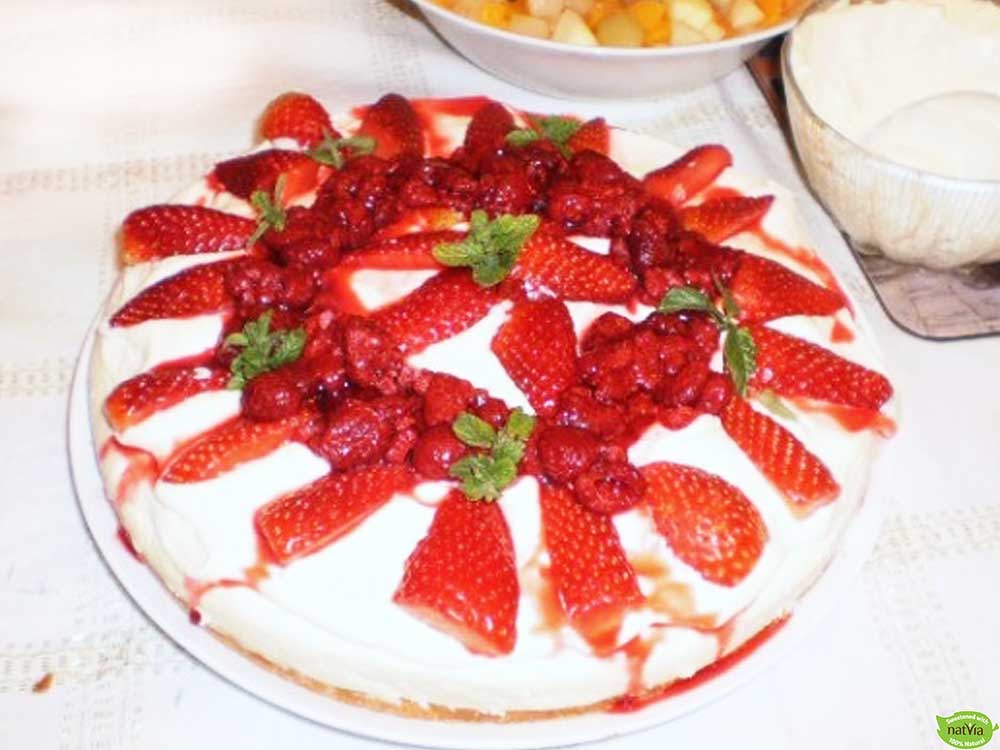 This refreshing and decadent Yoghurt Cream Pie will hit you in all the right spots. Full of all the best ingredients, this is a quick, hassle free delight than anyone can whip up. You can find more sugar-free recipes like this one and more over on our Youtube at 
Healthy Treats
. Liked this recipe? SAVE it to your collection
Ingredients
1 Envelop unflavored gelatin
60 mls Cold Water
60 g Natvia
80 mls Lemon Juice
375 g Fat free lemon yoghurt
1 Lemon, zested
500 mls Whole meal biscuit crumbs, sweet
165 g Low salt butter, melted
2 g Cinnamon
Method
Line the base and sides of a spring form tin with biscuit crumbs which have been mixed with melted butter and cinnamon. Chill in the freezer for 10 minutes.
Meanwhile, in a microwave-safe bowl, sprinkle gelatin over cold water; let stand for 1 minute. Microwave, uncovered, on high for 20 seconds. Stir in Natvia and lemon juice. Add yoghurt and lemon peel; mix well.
Pour into chilled biscuit base and freeze for 15 minutes. Top with light whipped cream and fresh berries. Cut and serve.
| | | | | | |
| --- | --- | --- | --- | --- | --- |
| Carb | Pro | Fats | Energy KJ | Calories | Serving size |
| 38.4g | 12.1g | 16.3g | 1500 | 358 | 130g |