Orange Pistachio Cake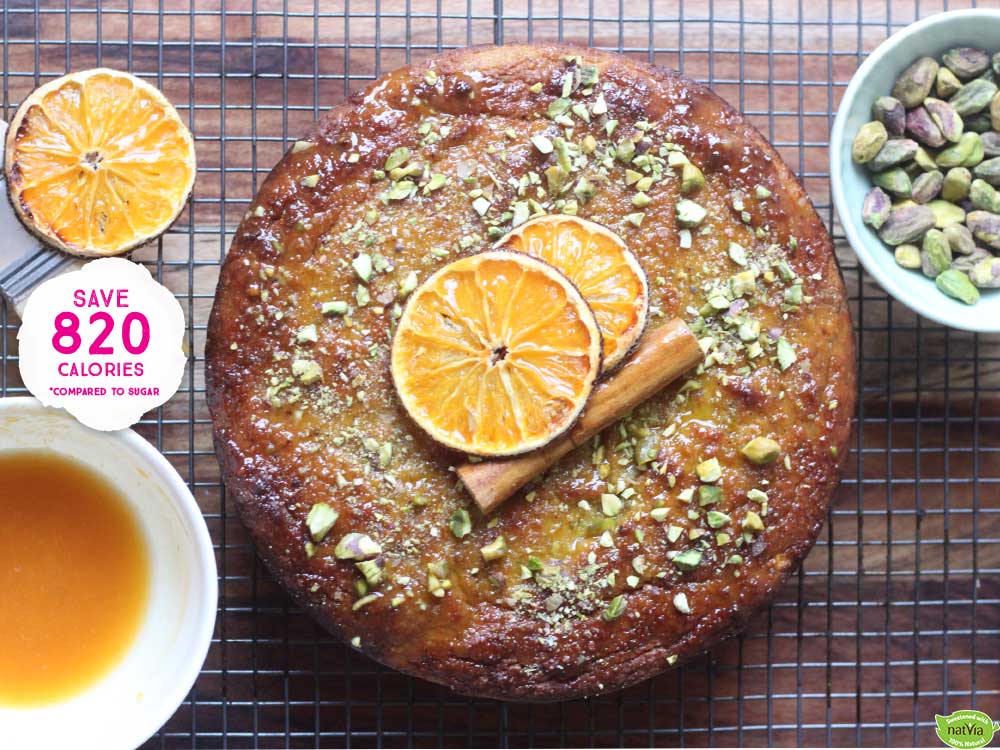 You can find more sugar-free recipes like this one and more over on our blog or check out Natvia's archive of dessert videos over at 
Healthy Treats!
Ingredients
0.5 cup butter, vegan or plain
0.75 cup Natvia
3 eggs
1.25 cup plain flour
2 teaspoon baking powder
0.66 cup cornmeal
1 orange, zested and juiced
0.5 cup finely chopped pistachios
0.5 cup vegan yogurt or greek
0 apricot jam, to serve (sugar free if desired) 
Method
Preheat oven to 175°C and grease a cake or tart pan.
Cream the butter until light and fluffy.
Add the Natvia and further paddle until well combined.
Slowly add in the eggs.
Add the flour, baking powder, cornmeal, yogurt, orange zest, and juice and mix until well combined.
Pour into prepared pan and bake for 30 minutes and it is golden brown and toothpick comes out clean.
Before serving, brush with melted apricot jam and sprinkle with pistachios if desired.
WATCH THE VIDEO
No nutritional info supplied