RASPBERRY LEMON CHEESECAKE CRUMBLE BITES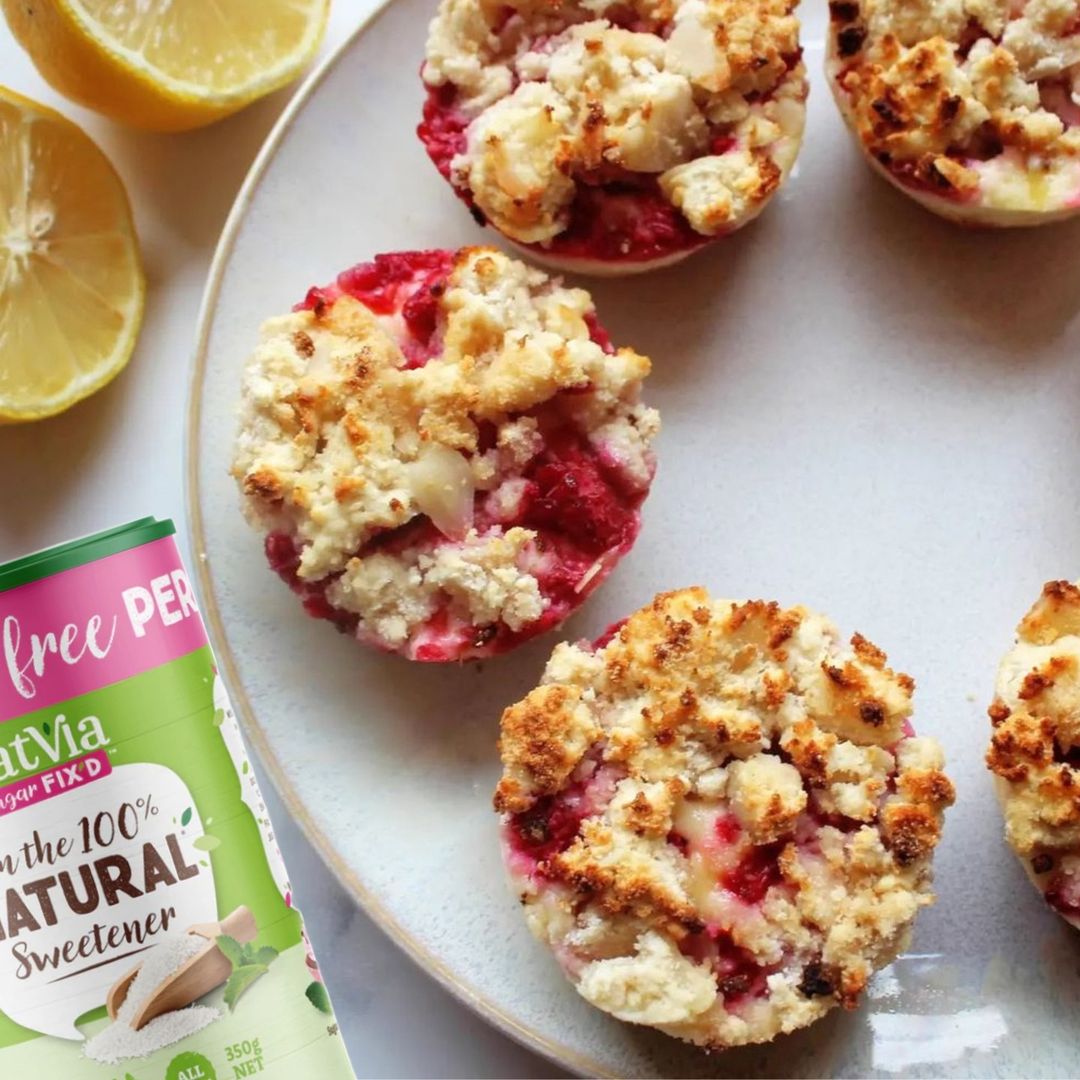 Mini desserts that look cute and taste deeeeelicious !! Raspberry Lemon Cheesecake Crumble Bites is the perfect recipe for an afternoon snack or a yummy dessert!
Serves: 6
Prep: 15 minutes
Cook/Chill: 30 minutes bake
Ingredients
For the base and topping:
100g gluten-free flour
20g coconut flour
70g Natvia natural sweetener
2 tablespoons melted coconut oil
100ml milk of choice
Flaked almonds, for the topping
For the middle:
150g soft cheese (can be dairy-free)
Juice and zest of 1 lemon
1 tablespoon cornflour
3 tablespoons natural sweetener
50g frozen raspberries
Method
Mix together the flours, sweetener along with the oil and milk to form a soft dough. Using a 6-hole silicone muffin tin, press the dough into each to fill ⅓ at the bottom.
Next beat together the soft cheese, lemon, cornflour and sweetener until smooth then spoon this between each one to fill nearly to the top.
Sprinkle over some frozen raspberries on top of each. Using the rest of the dough mix in the flaked almonds, then sprinkle over each one to cover.
Bake at 180C for 25 minutes until golden and firm, then leave to cool. Pop in the fridge for 30 minutes to chill then enjoy!
No nutritional info supplied