NO ADDED SUGAR FRUITY POPS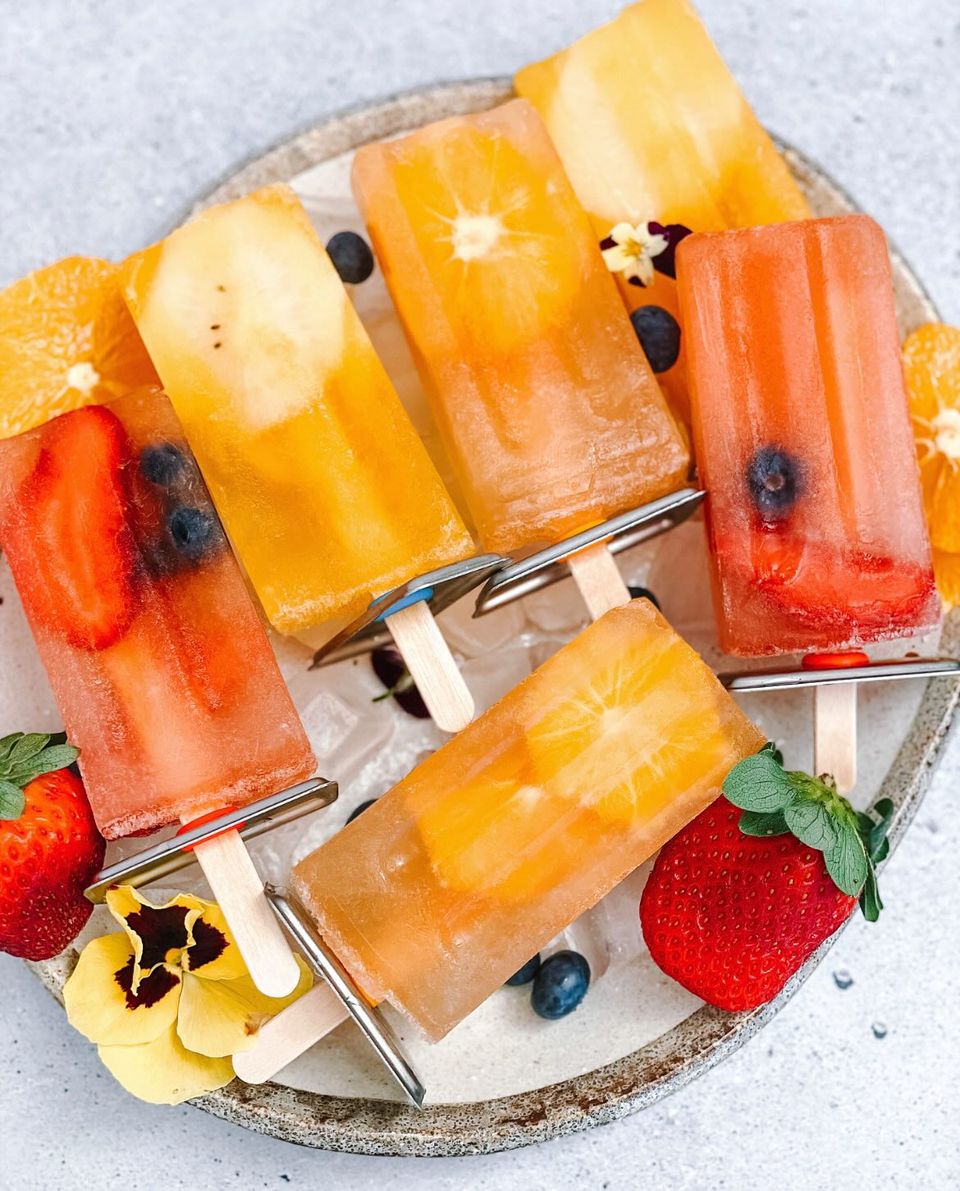 NO ADDED SUGAR FRUITY POPS!These icy treats are going to be made on repeat! Guilt free and much healthier than store bought sugar loaded ice-blocks! This quick and easy recipe is definitely the perfect refreshment!
Serves: 10 or more (depending on how many moulds you have)
Prep: 10 minutes
Cook/Chill: 3 hours freeze
Ingredients
Sugar free cordial (Berry, Tropical & Citrus flavours available from Woolworths)
Fruit of choice, sliced thinly
Filtered water
Ice-block mould
Method
Mix together cordial and water
Half fill the ice-block mould then add fruit, top with cordial
Freeze for a few hours then enjoy
It's really that simple!
No nutritional info supplied