Rustic Sugar Free Double Chocolate Scones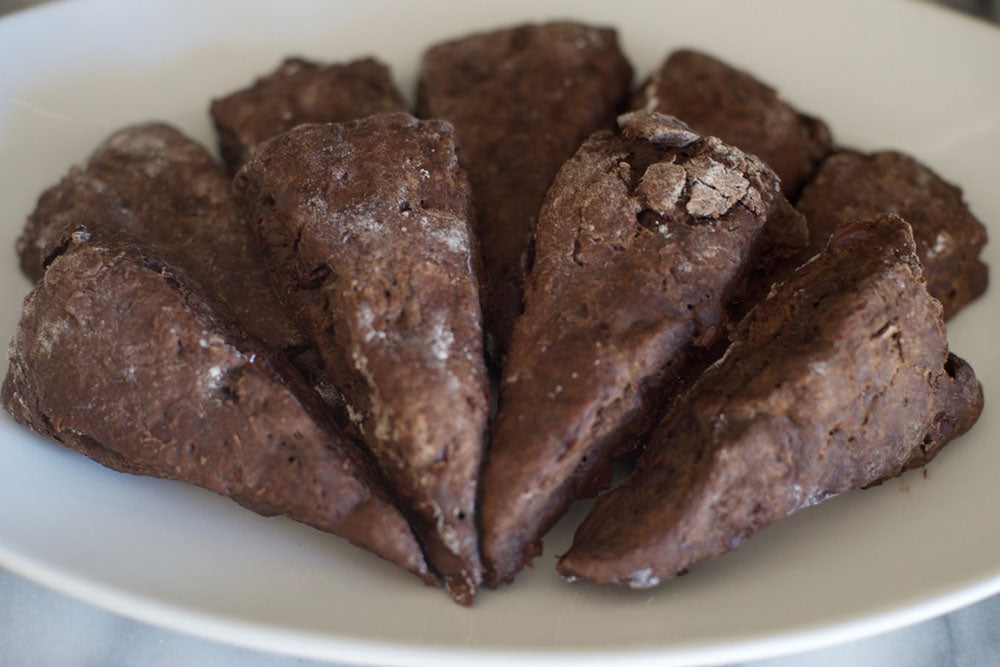 You can find more sugar-free recipes like this one and more over on our blog or check out Natvia's archive of dessert videos over at 
Healthy Treats!
Ingredients
1.75 cup plain flour
0.75 cup cocoa powder
0.5 teaspoon salt
1.5 tablespoon Natvia
2.25 teaspoon baking powder
0.5 cup cold butter, cubed
0.75 cup unsweetened almond milk or milk of choice
2 eggs
2 teaspoon vanilla extract
1 cup chocolate chips, sugar free
Method
Preheat oven to 375°F/190°C and line a sheet pan with parchment paper or silpat mat.
Paddle together flour, cocoa powder, salt, Natvia, baking powder, and cubed butter until the butter is pea sized.
Add the eggs, vanilla extract, almond milk, chocolate chips and mix just until combined.
Turn out onto a flour surface and roll into a round disc about 20 centimeters in diameter. Cut into 12 slices and place onto sheet pan.
Bake for 15 minutes until fully baked.
Allow to cool completely and store in an air tight container for up to 5 days or in the freezer for up to a month.
No nutritional info supplied