Gluten Free Cranberry Bread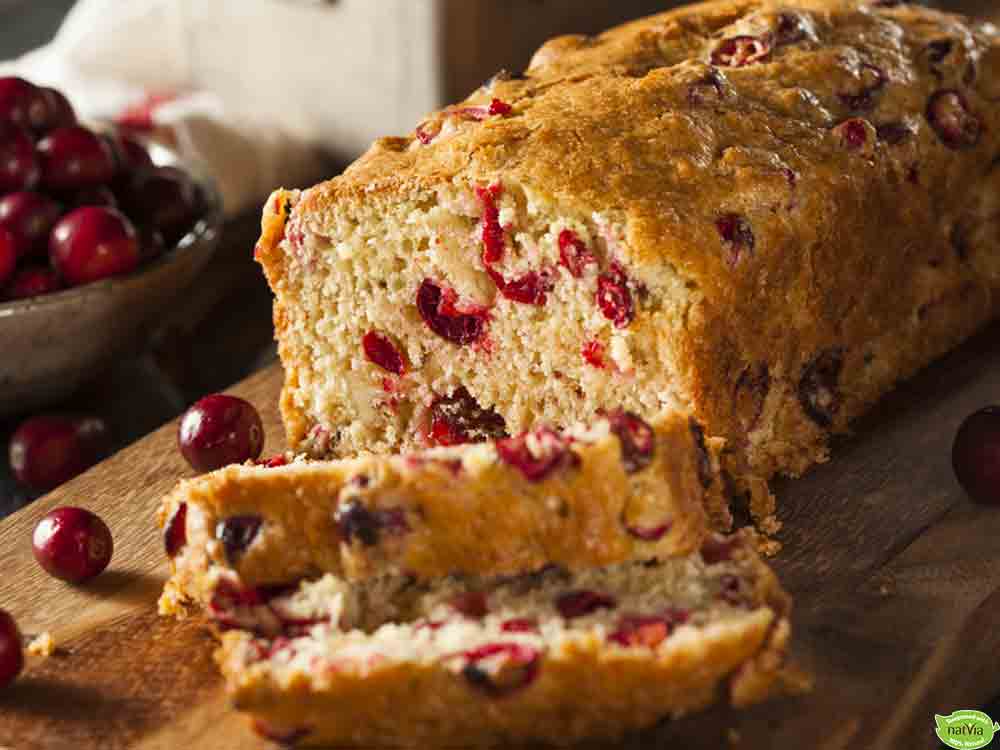 You can find more sugar-free recipes like this one and more over on our blog or check out Natvia's archive of dessert videos over at 
Healthy Treats!
Ingredients
2 gluten free flour mix
1 teaspoon salt
5 teaspoon baking powder
2 teaspoon xanthan gum
0.33 cup butter
0.33 cup Natvia
3 egg whites
3 egg yolks
1.5 orange zest
0.75 cup orange juice
1 cup cranberries - chopped
Method
Preheat the oven to 180°C and grease a loaf pan.
Combine the salt, flour, baking powder, xanthan gum, and orange zest.
In a separate bowl, cream sugar and butter, add the egg yolks and mix well. Add the cranberries in until barely incorporated.
Alternately add the flour mixture with the orange juice and mix until fully incorporated. Remove from the mixer.
Whip the egg whites until they reach a stiff peak. Fold into the batter, making sure to not over mix.
Fill the loaf pan and bake until golden brown and a toothpick comes out clean. Usually around 35-45 minutes.
No nutritional info supplied