Strawberry Rhubarb Cobbler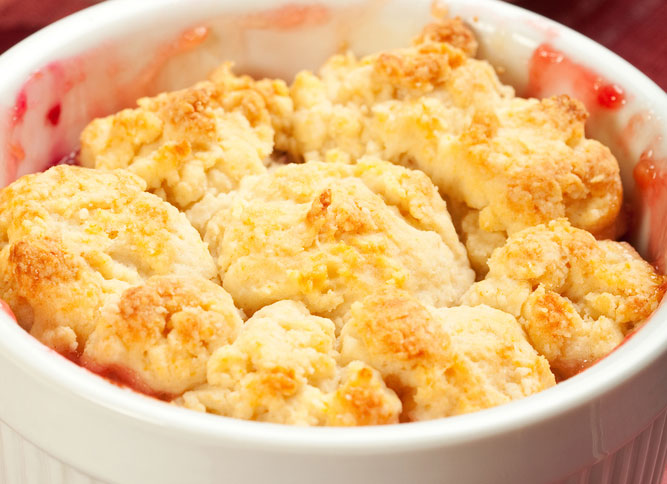 You can find more sugar-free recipes like this one and more over on our blog or check out Natvia's archive of dessert videos over at 
Healthy Treats!
Ingredients
8 stalks of rhubarb, washed and sliced
12 strawberries, quartered
1 teaspoon cinnamon
2 tablespoon Natvia
0.75 cup plain flour
1 teaspoon baking powder
1 teaspoon cinnamon
0.25 cup butter, unsalted
0.25 cup Natvia
0.33 cup milk of choice
Method
Preheat oven to 180°C and grease 4 baking ramekins.
Mix all filling ingredients together and divide between ramekins.
Bake for 10-15 minutes until rhubarb begins to soften. Add more cinnamon and Natvia to taste.
Set aside while making topping.
Mix together the plain flour, powder, cinnamon, butter, and Natvia until the butter is pea sized.
Add milk and mix until full combined.
On a well floured surface, roll out small pieces and place on top of the filling, so it looks like a cobblestone road.
Place back into oven and bake until golden brown on top and if you lift up a piece of the cobble dough it is not doughy underneath. This will take 15-20 minutes
Serve room temperature or warm.
No nutritional info supplied