Carrot and Blueberry Muffins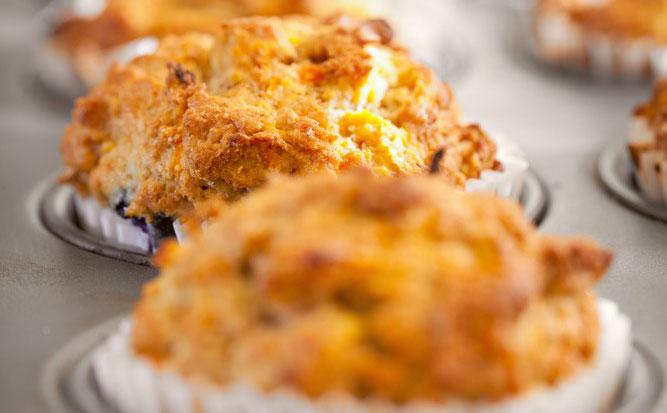 You can find more sugar-free recipes like this one and more over on our blog or check out Natvia's archive of dessert videos over at 
Healthy Treats!
Ingredients
2 eggs
1 cup milk of choice
0.33 cup canola oil
0.33 cup Natvia
2 cup plain flour
3 teaspoon baking powder
0.5 teaspoon cinnamon
2 cup carrots, grated
0.5 cup blueberries
Method
Preheat oven to 180°C and line a cupcake pan with liners.
Whisk together the milk, eggs, Natvia, and canola oil until well combined.
Add flour, baking powder, and cinnamon and mix until combined.
Add carrots and blueberries and mix until combined.
Divide between cupcake liners and bake for 15-20 minutes until golden brown and a toothpick comes out clean.
No nutritional info supplied