Sugar Free Choc Orange Scones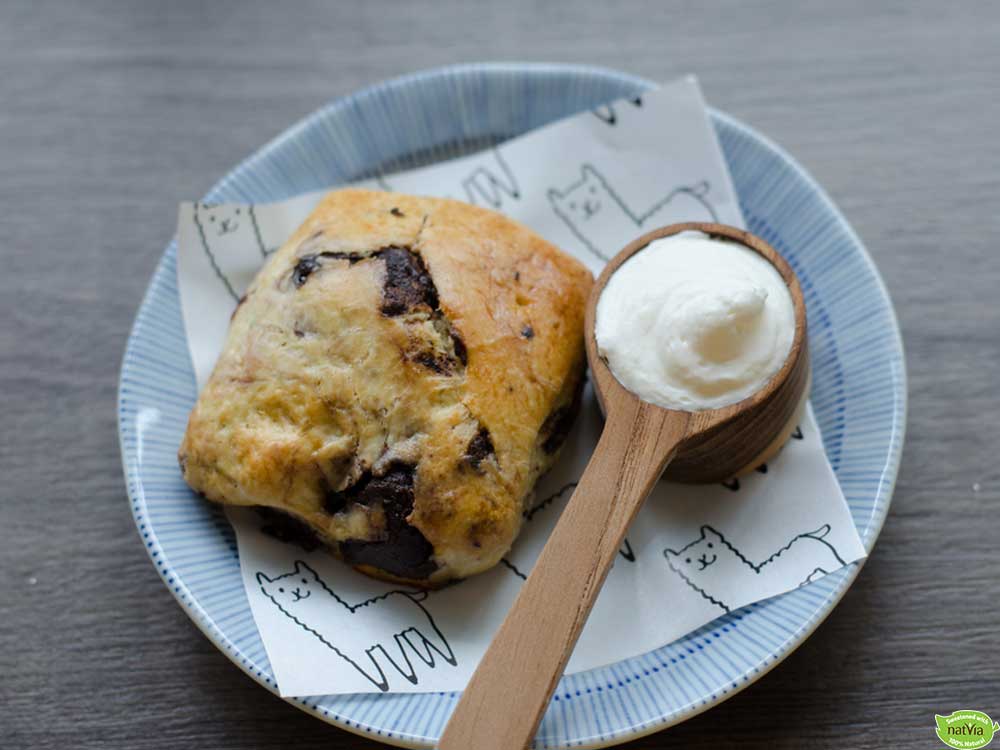 You can find more sugar-free recipes like this one and more over on our blog or check out Natvia's archive of dessert videos over at 
Healthy Treats!
Ingredients
3 cup plain flour
4.5 teaspoon baking powder
0.25 teaspoon salt
1 teaspoon Natvia
0.25 cup butter, cold, cubed
0.5 cup dark chocolate chips (sugar free if desired)
0.5 orange, zested and juiced
1.25 cup milk of choice
2 tablespoon Extra butter, melted
Method
Preheat oven to 200°C and line a tray with baking paper.
Sift together the flour and baking powder, then add salt and Natvia.
Add the cubed butter and mix until pea sized pieces of butter form.
Add the milk, orange zest and juice and mix just until combined. Stir through the chocolate chips.
Place onto a floured surface. Roll dough out until 2cm thick, then use a scone cutter to cut out scones.
Place onto the prepared pan and brush the tops with extra butter.
Bake for 15-20 minutes until golden brown and baked through.
No nutritional info supplied