Sugar Free Mochaccinno Lamington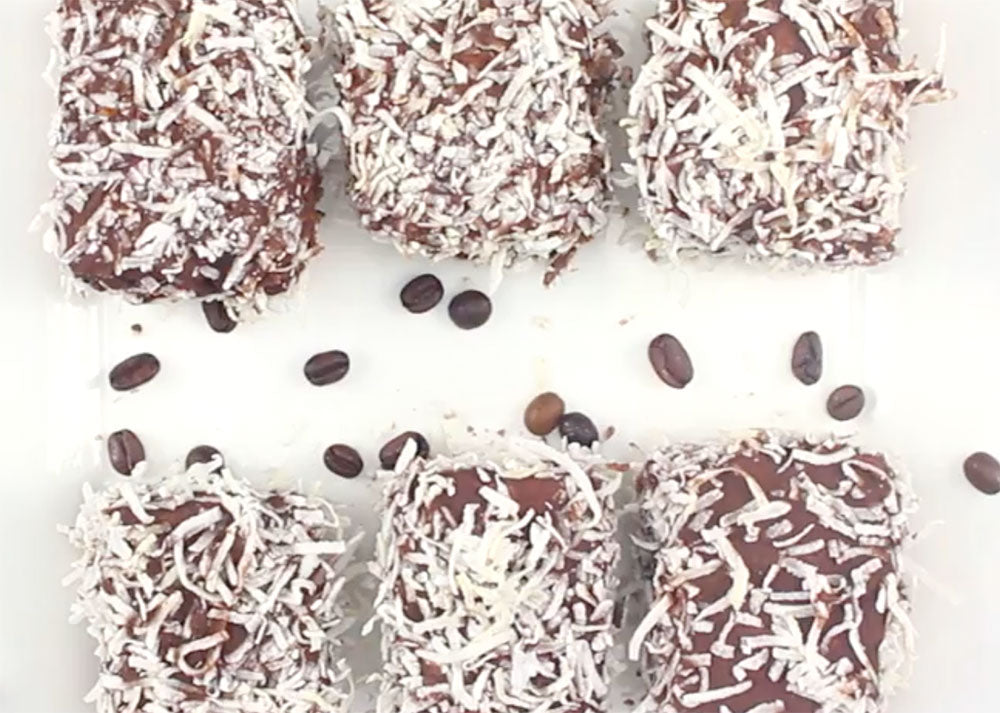 You can find more sugar-free recipes like this one and more over on our blog or check out Natvia's archive of dessert videos over at 
Healthy Treats!
Ingredients
Cake Ingredients
100g unsalted butter 2/3 cup Natvia 2 eggs 1 1/4 cup self raising flour 1/2 cup milk 1/2 tsp vanilla extract
Coating Ingredients
2 cups Natvia icing mix 2 tbsp dark cocoa 10g unsalted butter 100ml espresso coffee 1 cup dessicated coconut
Method
Preheat oven to 160C or 180C fan forced. Grease and line a square baking pan with baking paper.
Combine the cake ingredients together, mix with electric beater until well combined and creamy.
Transfer to the baking pan and bake for 20-25 minutes or until skewer comes out clean. Cool on wire rack
Cut evenly into 5-6cm pieces, depending on the size of baking pan used.
For the mocha coating, combine Natvia icing mix and unsweetened dark cocoa.
Prepare 100ml espresso coffee and mix into the dry ingredients, add hot water if necessary.
Dip the cake into mocha coating, and roll in desiccated coconut.
Serve with hot coco or coffee, or with cream and jam.
WATCH THE VIDEO
No nutritional info supplied