THE BEST GLUTEN-FREE PANCAKES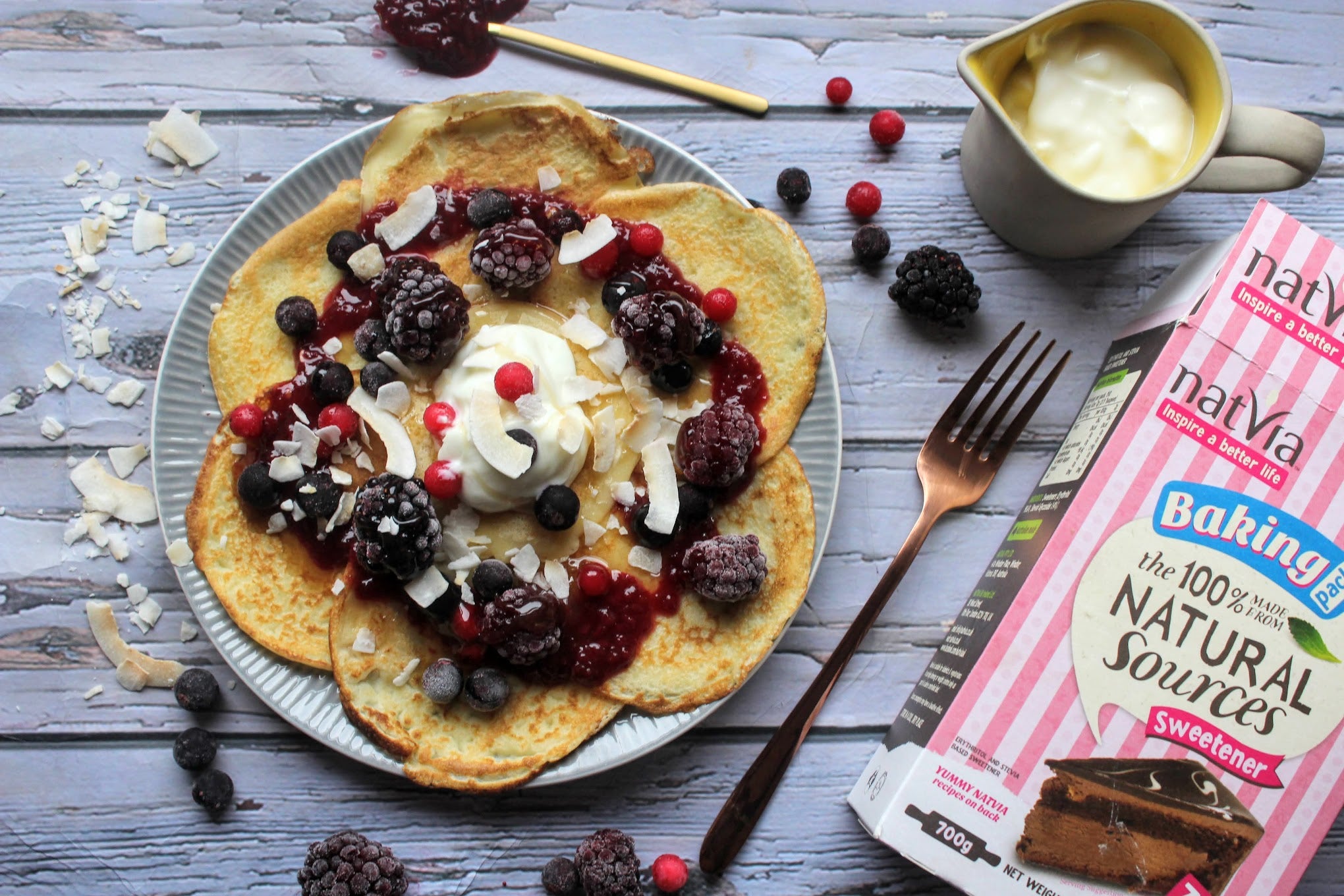 Sunday is incomplete without a great pancake breakfast. This Gluten-free recipe is perfect for a lavish Sunday brunch at home with family and friends. The pancake uses 100% natural Natvia Sweetener and can be topped with our 100% Naturally Sweetened Smooth Chocolate Topping. Liked this recipe? SAVE it to your collection. You can find more sugar-free recipes like this one and more over on our Youtube at Healthy Treats.
Serves: 2-4
Prep Time: 5 Minutes
Cook/Chill: 10 Minutes
Ingredients
50 g Rice Flour
30 g Buckwheat Flour
10 g Cornflour
10 g Tapioca Starch
20 g Natvia Natural Sweetener
2 Eggs
150 mls Milk of Choice
Frozen Berries
No Added Sugar Jam
Yogurt
Chocolate/Maple Syrup
Coconut Chips
Method
Blend the pancake ingredients together until smooth and you have a nice batter mixture.
Heat a little oil in a small non-stick pan (wipe around with kitchen roll after to blot) then pour a little batter in and cook for 2 minutes, then slip over and cook on the other side for about the same time. Transfer to a plate and repeat until the batter has been used up (should make 16 small pancakes).
Arrange on a plate and spoon over your toppings - feel free to add what you like! Then enjoy.
No nutritional info supplied