APPLE & BERRY BIRCHER MUESLI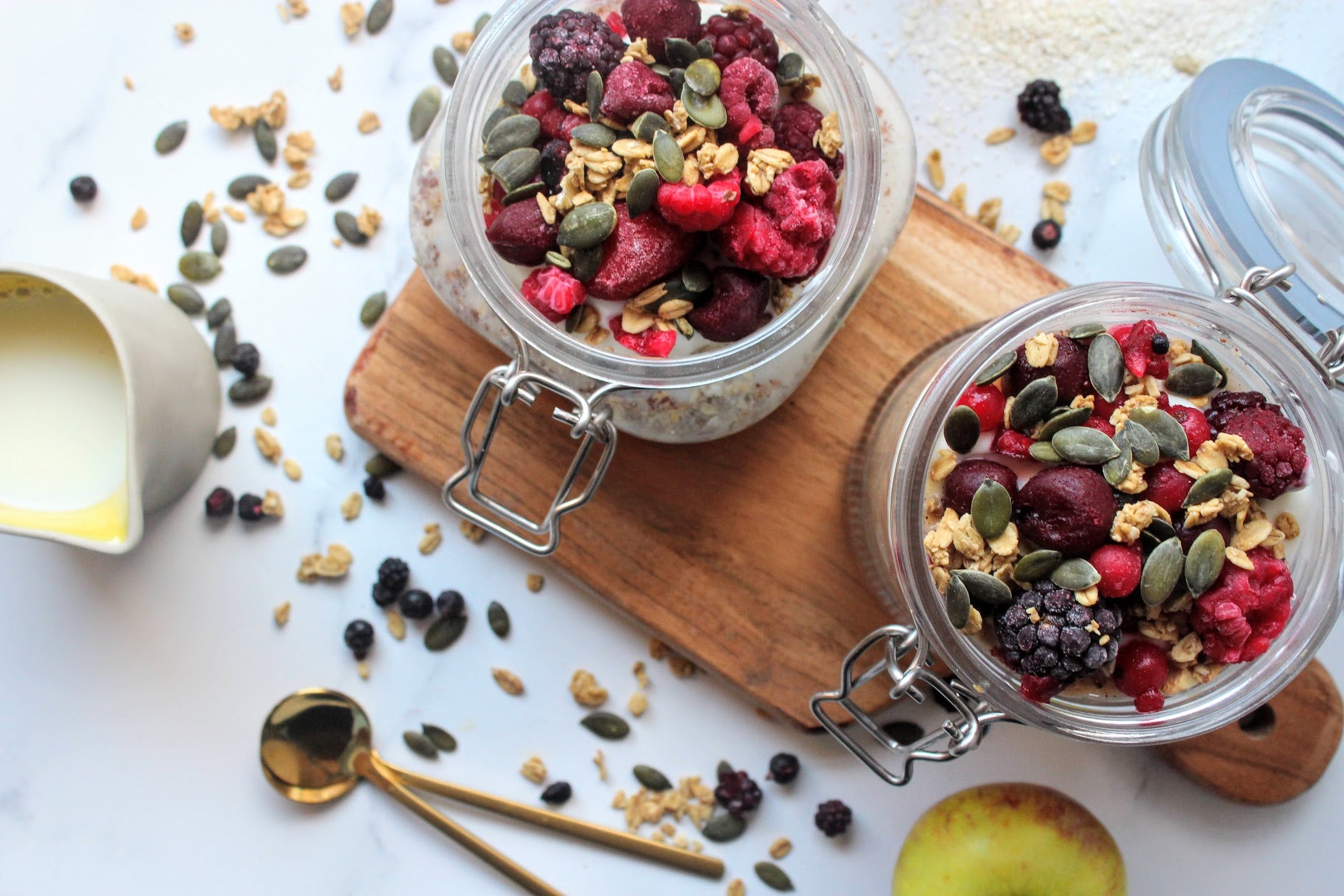 Breakfast is such an important meal of the day and this Apple & Berry Bircher Muesli is packed with nutrients to give you a perfect start. Try it with flavored or Greek yogurt, fresh berries, and other seasonal fruits. This recipe uses Natvia 100% Natural Sweetener and is gluten-free, dairy-free, and Diabetic Friendly. Liked this recipe? SAVE it to your collection. You can find more sugar-free recipes like this one and moreover on our Youtube at Healthy Treats.
Serves: 2
Prep Time: 5 Minutes
Cook/Chill: Overnight Chill Time
Ingredients
4 tablespoon Chia Seeds
2 teaspoon Cinnamon
2 Apples, Grated
500 mls Milk of Choice
3 tablespoon Natvia Natural Sweetener
1 teaspoon Vanilla Extract
Berries
Granola
Yogurt (can be dairy-free)
Seeds
Method
Mix together the oats, chia seeds, cinnamon, grated apple, milk, Natvia and vanilla in a large bowl or between two large jars. Place in the fridge and chill overnight.
In the morning, add toppings and enjoy!
No nutritional info supplied