Vegan Apricot Plum Pie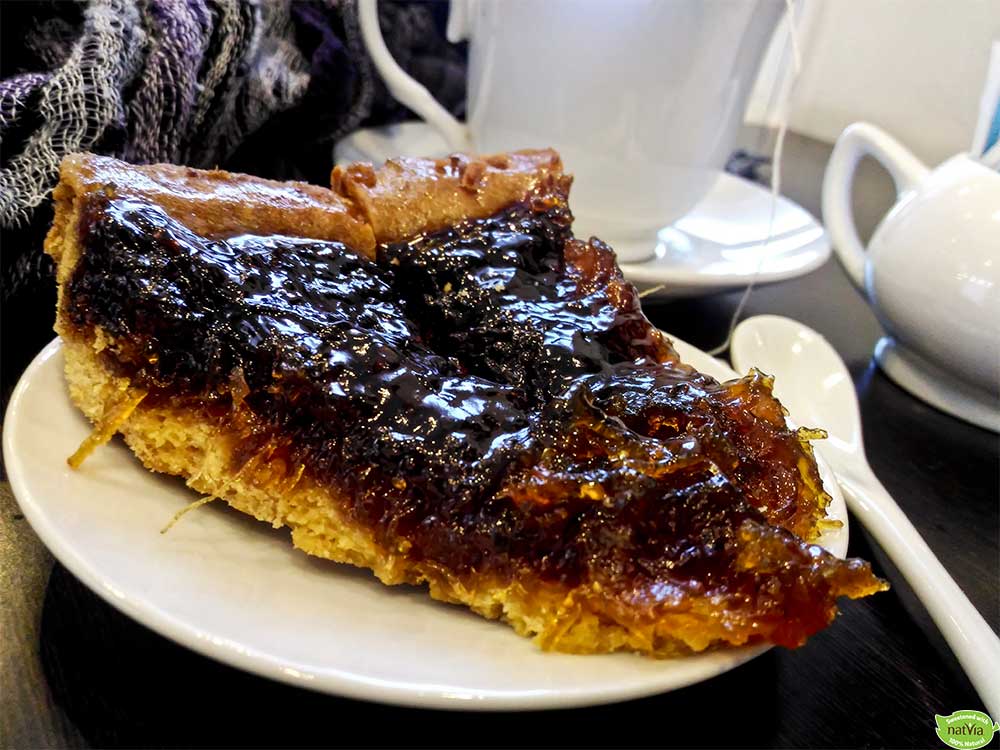 Some days you can't stop thinking about a sweet piece of pie; if you love vegan recipes, this easy vegan no bake recipe is perfect for you. You won't need many ingredients to make this delicious and healthy dessert. You can find more sugar-free recipes like this one and more over on our blog or check out Natvia's archive of dessert videos over at 
Healthy Treats!
Ingredients
2 packages of vegan/non-milk Graham Crackers or Graham Pie Crust crumb
0.5 cup coconut oil, melted
4 cup plums
4 cup apricots
3 tablespoon cornstarch
0.25 cup water
1 cup Natvia 100% Natural Sweetener
2 tablespoon coconut or almond milk (optional)
Method
Take your crackers and put them into a clean plastic bag.
With the help of a rolling pin, smash your crackers until you get really fine crumbs.
You can also do this step with a food processor, both methods work perfectly!
Mix your crumbs with your melted coconut oil and press it into a pie pan.
Let it set in the refrigerator for at least 30 minutes.
In a large bowl, add your plums and apricots, sliced, with half a cup of Natvia and let it marinate for 30 minutes – 1 hour.
Put that mixture into a pot and cook it on low heat until the plums and apricots release all their juices and become really soft.
If you see that the fruits are not juicy enough, add the 2 tbsp. of coconut milk or any other milk of your preference.
Keep stiring your fruits and add the rest of the Natvia, bring it to boil.
Sift your cornstarch and mix it with the ¼ cup of water.
Pour the cornstarch mixture into the pot with the plums and apricots and keep stiring until it thickens.
Take it off the stove and let it cool down.
Take your crust out of the refrigerator and pour your plum and apricot jelly inside.
Take it back to the refrigerator to set for 1 hour before serving.
No nutritional info supplied