Vegan Mug Cake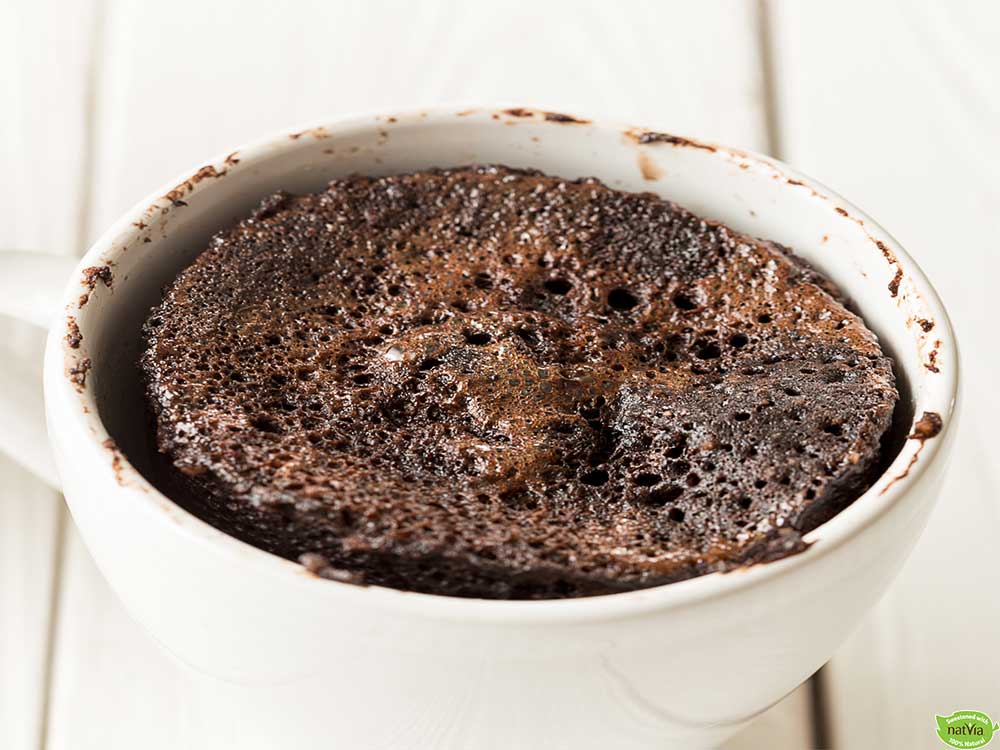 This is a no egg recipe for a quick, easy, and tasty mug cake!
You can find more sugar-free recipes like this one and more over on our blog or check out Natvia's archive of dessert videos over at 
Healthy Treats!
Ingredients
0.25 cup plain flour
2 tablespoon unsweetened cocoa powder
0.25 teaspoon baking powder
3 tablespoon Natvia
0.125 teaspoon salt
0.25 cup milk
2 tablespoon vegetable oil
50 g unsweetened dark chocolate, chopped roughly
Method
Combine all dry ingredients together in a bowl
Add the milk and vegetable oil, mix until well combined and there is no clumps. Add in the chopped dark chocolate.
Transfer to microwave-safe mug, make sure the mug is large enough for the cake to expand
Microwave for 70 seconds on high setting, add 5-10 seconds longer depending on your microwave power.
Carefully take the mug out and enjoy!
No nutritional info supplied