CHOCOLATE CHEESECAKE STUFFED BANANA LOAF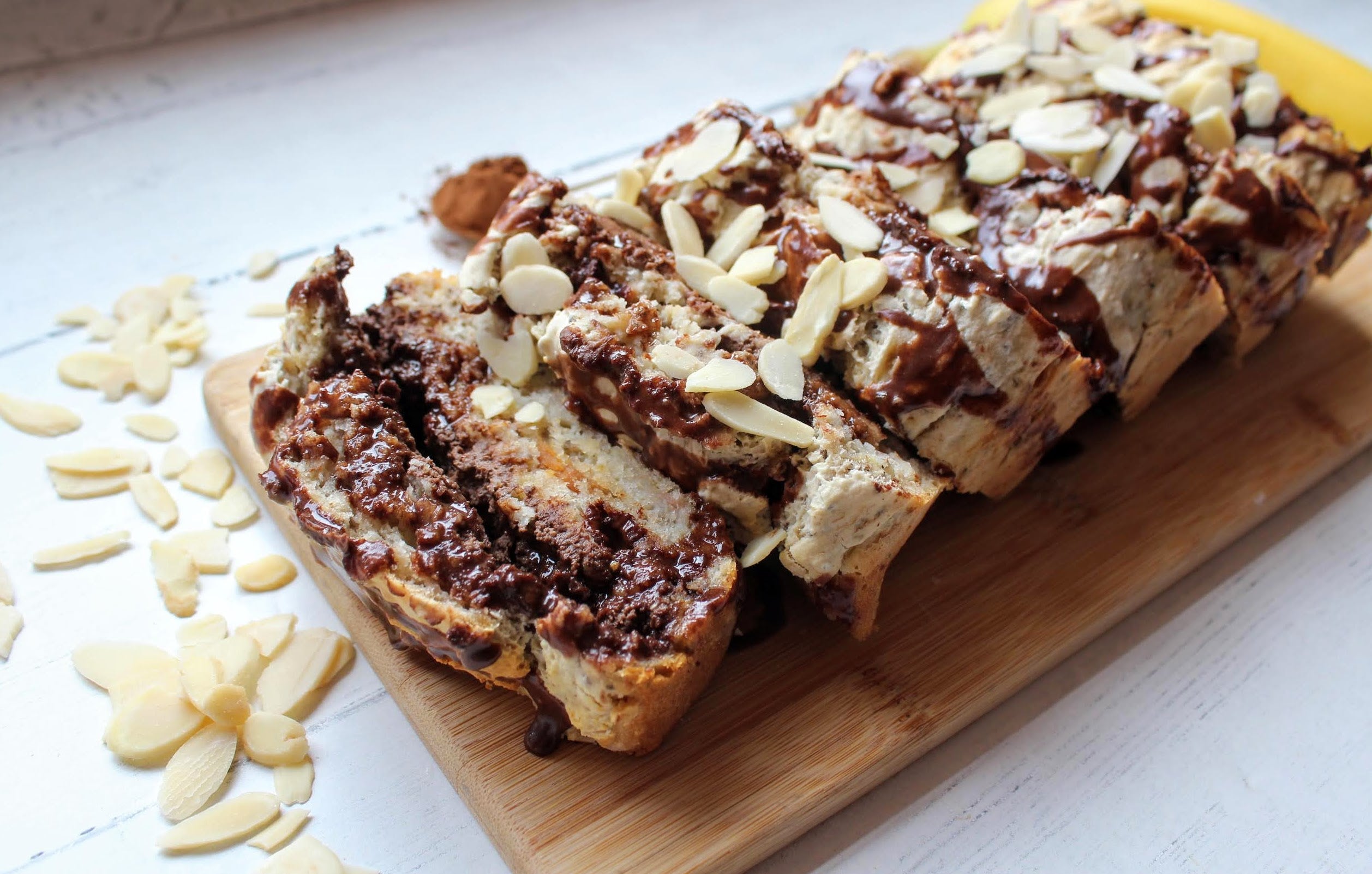 This delicious Chocolate Cheesecake Stuffed Banana Loaf is definitely one to try, perfect for an afternoon snack or a healthy dessert!
Serves: 6
Prep: 20 minutes
Cook/Chill: 40 minutes
Ingredients
150g oat flour
100g gluten-free flour
100g Natvia natural sweetener
1 teaspoon baking powder
2 overripe bananas
2 tablespoons chia seeds + 4 tablespoons water
250ml plant milk
2 tablespoons almond or peanut butter
1 teaspoon vanilla extract
75g no added sugar dark chocolate, cut into chunks
MIDDLE FILLING:
150g soft cheese (can be dairy-free)
3 tablespoons cocoa powder
3 tablespoons Natvia natural sweetener
1 tablespoon plant milk
Method
Mix together the chia seeds and water in a small bowl and set aside for 10 minutes.
Mash the bananas well in a bowl then add everything else in (including the 'chia egg') and mix well.
Spoon half of the batter into the base of a greased and lined loaf tin.
Mix together the middle ingredients then roughly drop spoonfuls over the top and spread out a bit.
Top with the remaining banana batter mixture to cover, then bake at 180 C for 40 minutes until risen and golden.
Leave to cool, then pop out of the tin, slice up and enjoy!
No nutritional info supplied