Chocolate Panna Cotta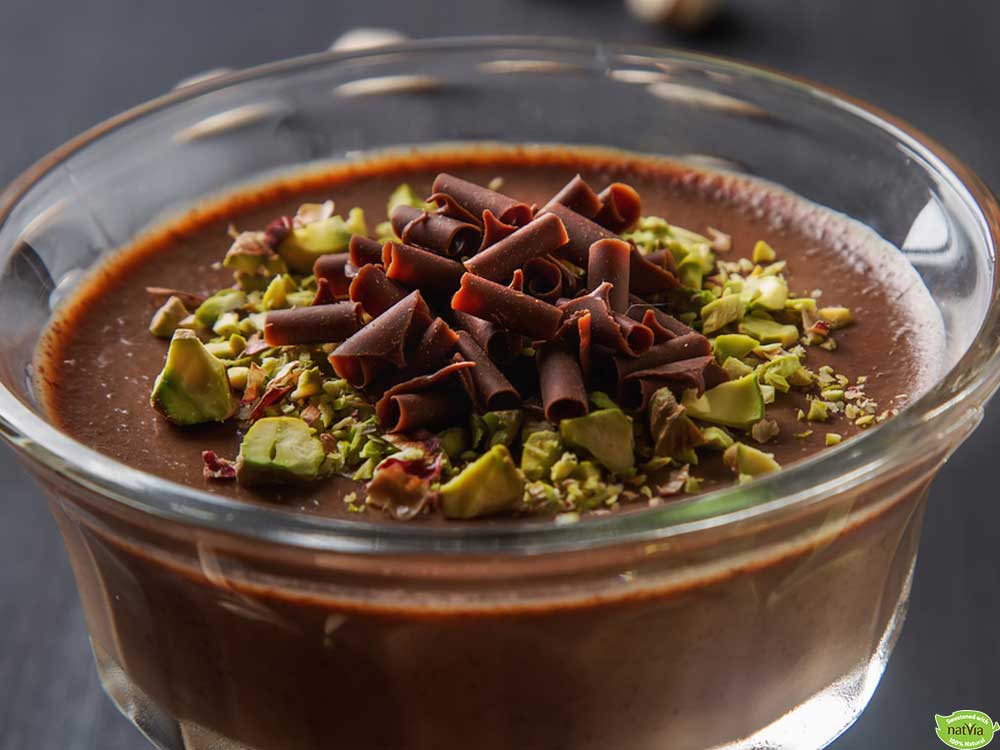 You can find more sugar-free recipes like this one and more over on our blog or check out Natvia's archive of dessert videos over at 
Healthy Treats!
Ingredients
1 cup skim milk
2 cup plain yogurt (non fat)
2 tablespoon Natvia
0.33 cup cocoa powder
0.25 cup boiling water
4 teaspoon gelatine powder
0.25 cup pistachios
Method
Bring milk to a boil and remove from heat.
Add yogurt ,cocoa powder, and Natvia into milk mixture and stir until fully combined.
Combine boiling water and gelatin powder and whisk until dissolved.
Add gelatin mixture to milk mixture.
Divide between four dishes and refrigerate until set.
Top with pistachios before serving.
No nutritional info supplied